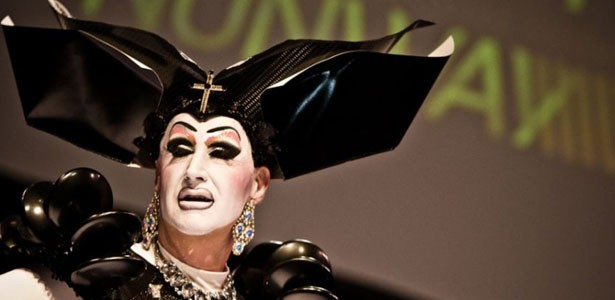 Facebook has received major backlash over its temporary shutdown of drag performers Facebook pages citing proof of identity is required to continue use under their pseudonym.
Facebook has informed affected account holders that they must "revert to their given names and set up fan pages for their alternate personas."
"Facebook is a community where people use their real identities. We require everyone to provide their real names, so you always know who you're connecting with. This helps keep our community safe."
San Francisco-based drag queen Sister Roma of the Sisters of Perpetual Indulgence drag group was contacted by supervisor David Campos & other representatives from Facebook after planning a protest against it's "Legal Name" Policy. On her facebook page she wrote, "Just got off the phone with Supervisor David Campos and representatives from Facebook. They have agreed to meet with us and members of the community for an open dialogue regarding their legal name policy." She has since cancelled the protest.
The effects of this clampdown has caused outrage amongst Kiwi drag performers. Miss Tess Tickle wrote, "I managed to secure my Tess Tickle account and keep all my contacts! If i wanted to have fans, I'd get a wind machine!"
Australia-based Kiwi Drag Queen Miss Polly Filla has also protested, publicly stating, "I have almost 5,000 friends, I have used your site for paid advertising, I have been performing for over 18 years, and I have a Wikipedia page (that I didn't write)."
A petition has been started by American performer Olivia Lagrace encouraging Facebook to "Allow performers to use their stage names on their Facebook accounts!" Click the link to add your name!
Article | Tux Hika. Photo | J.Cisek – PopMonekey