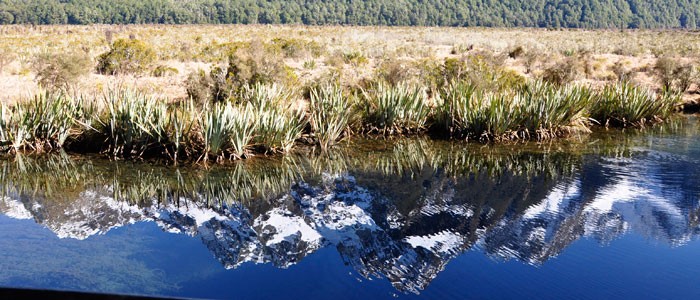 A trip to the Milford Sound is a must do if you have a bit of time in Queenstown and fancy a break from the slops and the bars.
We took a glass top Eco Tours coach out there, which included some fab stops like the mirror lakes (which are a must see) and got up close and personal with a Kea (which clearly have no fear of humans).
They were the only animals we got to see on the ferry ride around the Milford sounds we saw fur seals and dolphins as well! The Milford experience is very different to the rainy trip I had there years ago. The Jucy Cruize ship even had a Pita Pit on board!
The days trips your can do from Queenstown is just another reason to get your asses down to Gay Ski Week and explore more of our beautiful land!