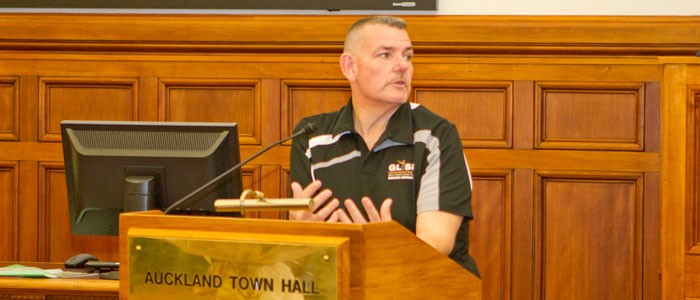 Thursday night saw the official Outgames signing ceremony where Auckland City commits to the biggest GLBT sporting event this city has ever seen.
The ceremony was kicked off  by paying tribute to the recent achievements of the NZ Falcons Rugby team at last weekend's Bingham Cup tournament. Their win saw them take top spot in the Bingham Bowl final and they brought along their trophy to share.
In attendance on the night was Deputy Mayor of Auckland Penny Hulse, GLISA (Gay and Lesbian International Sports Association) President Barry Taylor and Damien Strogen, a representative from the team who had successfully bid to host the games.
All signatories spoke of the great strides events such as this make for New Zealand and also for those coming from countries where it is not possible to be openly GLBT.
Article | Tux Hika