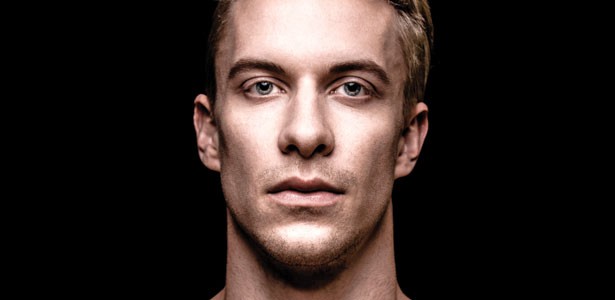 Vaughan Mendes meets Wellington-based producer, choreographer and ballet dancer Loughlan Prior to discuss his life, loves and passion for dance.
Loughlan Prior is a man on a mission. As I sit with him during his lunch break from the first rehearsal for the Royal New Zealand Ballet's upcoming season of A Christmas Carol, it is clear that his aspirations go way beyond what we may see on the stage.
The recent film he produced and choreographed, Memory House that featured Sir John Trimmer and colleagues from the Royal New Zealand Ballet, was part of the recent International Film Festival and provides us with a glimpse to his future. Dance for him is, more than anything, a powerful communication tool where the audience is asked to respond in an emotional and visceral way. The narrative of TV dialogue or a good book is not the only way to connect.
"When I go to the theatre I want catharsis, I want to feel something." He says. I understand what he means, the challenge with art is to remind people that only a small part of communication relies on the single narrative provided by words. As audience members we have the opportunity to be conscious of the ways we can be moved in a way that does not spoon-feed us. It's in the goose bumps, stir of emotions, laughter, tears and the places we go in worlds without words. Dance asks us to write our own narrative and make our choices about what we experience. Sometimes that choice overwhelms us; at other times it's beyond our reach and we just don't get it.
Loughlan is a proponent of bringing the realisations of our own interpretations of the world back into our grasp by combining his commitment for dance and his enthusiasm for exploring different media. His passion for ensuring that the narrative of queer youth in contemporary Aotearoa is something he is determined to represent in his work. His next film project David is in post-production and due for release it early next year. "It uses physicality to explore the tensions between two worlds; a heterosexual life and a homosexual one." In this work he explores the differences in physicality of relationships and is interested in the, "crossover between the feminine and masculine energies within relationships."
"For me it's all about the collaboration, and this city thrives on it and I want to encourage and work with young similar-minded emerging artists." As a young man in love with life and dance Wellington is his perfect home as it fits splendidly with his long term aspirations as a choreographer and producer. "In this project everyone put in their ideas, we had a melting-pot and then this film came from it."
He is equally exuberant about the future and direction for the Royal NZ Ballet and the appointment of the new Artistic Director, Francesco Ventriglia, who takes up his role in November. "It's very exciting. He will bring a positive energy and the company will flourish under his influence." This appointment, alongside the 2015 programme, has sent a buzz of excitement and enthusiasm through the dance community .
We will see a lot of Loughlan on stage in the next year in the RNZB productions of A Christmas Carol, Don Quixote, A Midsummer Night's Dream and the very special and poignant new work Salute – a major collaboration with the NZ Army Band and several composers including Gareth Farr. On top of that for Loughlan, because of the support from the Wallace Arts Trust and the Rule Foundation, we can be sure that through his other work in choreography and film we will have the ability to connect with this proud and focused advocate for dance and voice of movement within our community.
The Vodafone Season of A Christmas Carol plays from Friday 30 October to Sunday 14 December in Wellington, Dunedin, Christchurch, Palmerston North, Napier and Auckland. Visit www.rnzb.org.nz.
Article | Vaughan Menzies.Photos | Alex Efimoff for express.