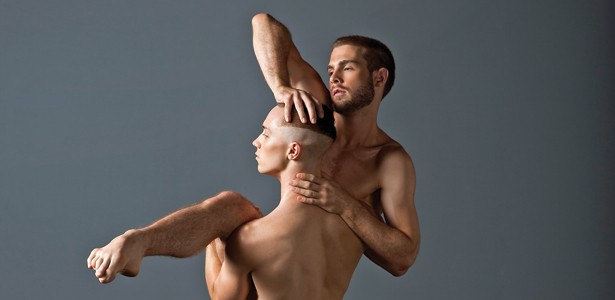 Thomas Bradley (bottom) and Bernhard Knauer (top) are two of the gorgeous dancers from Sydney Dance Company who return to NZ this month, for the first time in a decade.
Their new show 2 One Another is described as 'an exultant and sensual study human interaction and relationships' – choreographed by the equally gorgeous Rafael Ronachela (google him)! See Thomas and Benhard perform at the Aotea Centre from Thursday 13 to Saturday 15 November.
Photo | Ellis Parrinder.