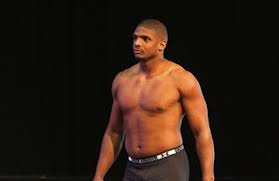 Michael Sam has told Oprah Winfrey that there are multiple other gay players in the NFL and that they thanked him for coming out before he was picked in the 2014 NFL draft. 
"A very few reached out to me and pretty much just told me their gratitude and how thankful they were that I had the courage" [to come out) he told Winfrey in an interview which will air on OWN,
Earlier this year, Michael Sam became the football league's first openly gay player after he was picked to play for the St. Louis Rams before being cut in August, he was then chosen to play for the Cowboys but was also been let come from the Dallas club in November.
He has said that he will continue to pursue a career in the NFL. There here are no openly gay players currently in the NFL.
Article | Levi Joule.