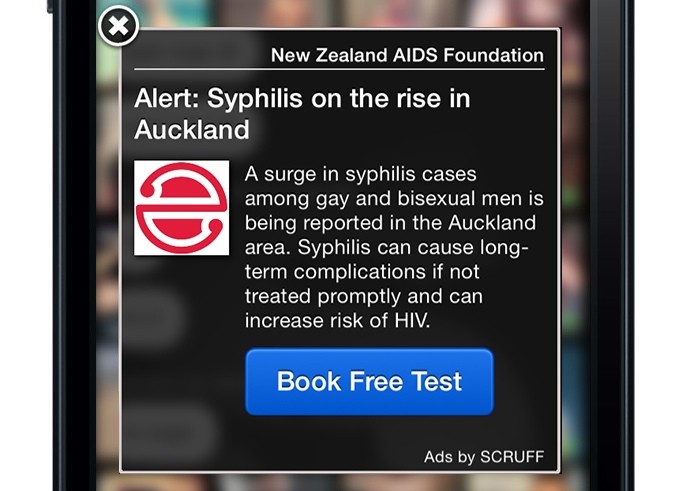 Scruff, one of the world's largest Gay social networking apps, has announced the launch of Benevolads in NZ to help the New Zealand AIDS Foundation increase awareness of a surge in syphilis cases.
Benevolads is Scruff's in-app advertising platform that allows non-profit organisations ro advertise free on the app. Scruff have announced that 80% of Benevolads will be reserved for local ads, so that users will see messages from local organisations as well as global non-profits.
In Auckland the number of syphilis cases has increased approximately 70% compared to prior year, with a large number of those cases being reported in the last couple of months. In the Hamilton area ther have been twice as many diagnoses as last year. Syphilis is an STI that can cause long-term complications if not treated promptly. If a person has syphilis, they are also more likely to get HIV, so it is vital to continue to use condoms and to get tested regularly.
Article | Gayexpress.