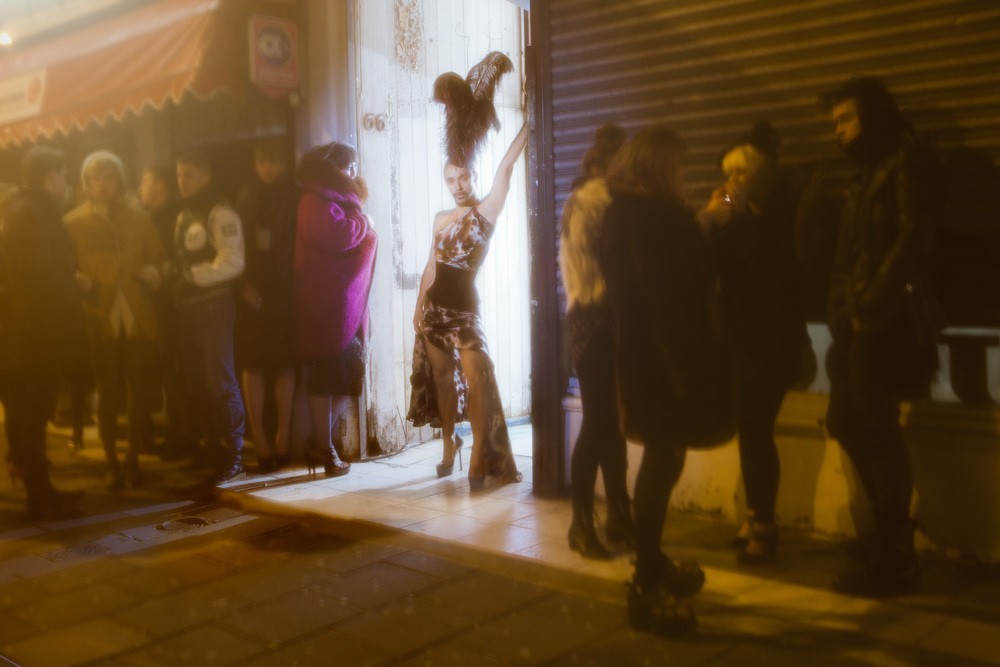 Express got an exclusive look into the line up for this year's Proud party. Oliver Hall chats with Lyall Hakaraia aka TrannyDad about what we can expect. 
So what can you tell us about the up and coming Proud party. What's the DJ line up?
We are most excited about our international Djays , with the London fashion favourites Disco Smack, Sydney legend and all round Mrs Nice Girl Dj Sveta and resident Dj of super club night CubScout in L.A. Victor Rodriguez. Its great to give a New Zealand queer crowd the opportunity to party with some of the most influential taste makers on the planet!
What can we expect from their sets?
Tunes to get the party started. We are looking at having something for everyone from Classic Disco and House mixes to Dirty Pop and Grinding R n B .
Performer line-up?
We are so happy with our line up of mega talent. We have of course, New Zealand performance royalty Buck Wheat and Tess Tickle who are inviting special guests to perform with them. The amazing Ramon Te Wake will be performing her LGBTIQ anthem 'Reach Out' with a full choir and backing , we expect an enthusiastic response from the crowd!
From Australia we have a First Nation performer Destiny Haz Arrived, a poster girl for her cultural heritage and Sydney Mardi Gras.
There will also walk about performance and hosting from Fabulous Freak Knell Halt and crew on the door and sensational host and diva Miss Ribena will be out in force seducing the crowd.
Why did you select those particular performers?
We chose performers who will engage with the crowd and make people feel like they have been part of something incredibly special. We are aiming to 'make memories' with extraordinary performances that you remember for the rest of your life and we this line up that will happen !
What can we expect from Proud's Gods and Monsters theme?
We really want people to create their own Gods and Monsters rather than referencing classic mythology. Are bankers and politicians not Monsters of our modern culture ? Come as a God of Rock or a Domestic Goddess …. We want people to think out side of the box , as not everyone is going to want to come bare chested or sprouting horns and draped in a toga.
We are having a prize for the ' Most original God or Monster costume ',come in an outfit made of plastic bags and be a Monster of consumerism.
We want people to interact with each other and to ask questions, getting dressed up does this. What is the point of spending time on an outfit if you don't show off . Ha!
What do you think will surprise attendees most about this year's party?
This year we want the attendees to be part of the Party and to engage with the performers and each other. This year is not about being a passive observer rather a delighted participant. People want to feel that they belong to something bigger than themselves and a diverse community such as ours needs to come together and celebrate.We are looking to have focal points for people to pose with in the form of vignettes , think of dis jointed neon dreams of Gods and Monsters Imaging buildings sprouting giant tentacles or spiders legs and claws .
You attended last year's party – How would you sum in up in 10 words or less?
So great to see a queer crowd party!
In ten words or less how would you like people to feel as they leave this year's Proud?
That they have been part of something absolutely unique.
What role will you personally play at this year's party?
As the Director of the Proud party this year I will be making sure that everyone is having a fabulous time!
What's the best party you personally have ever been too?
I have been to some epic parties around the world and they are all great for various reasons , I think this one is going to be amazing!
What recommendations do you have for readers throwing a pre-Proud party for their friends before they all rock on to Victoria Park Market?
Make sure you all get ready and dressed up together as a group. Some times the getting ready is the best and the most remembered part of an evening. There is nothing more fun than plotting the when the why and the how of the coming evening. It is fantastic to get that tingle of nerves and excitement about the coming night when you are part of a group and egging each other on . Always make sure that you take photos before you leave the house and while you are still intact !!
Why should every express reader attend this year's Proud party?
Because it is going to be the most fabulous LGBTIQ party of the year . Magic will Happen!
How much will tickets cost?
We are having limited early bird tickets at $50.00 and then standard tickets at $60.00 and they will be $70.00 on the door .
Where can we purchase them from?
They will be able to find them on i tickets and links will be posted on the website and Facebook pages .
For readers who have been living under a rock and haven't heard about Trannydad or Voguefabrics, can you tell us a little about you and your background?
Vogue fabrics is a queer space, venue and club in London's East End that I have been the creative director of it for the past five years . I started it as an antidote to the lack of queer spaces at that time in Hackney . Also at that point my living room every weekend had became the home of every drag queen , wine O and weirdo in the area and I needed an escape strategy . So out of this social need and pressing personal must Vogue Fabrics was born. It was and still is in the basement of my house and built with the help of friends , junkies and, over seen by a trans sexual performer and welder.
Vogue fabrics has gone from strength to strength as we now have a regular programme of curated exhibitions, performances and club nights. Vogue Fabrics has also managed to leave its home and ventured out into the world with a programme of 'Gender fuck' nights being help at the ICA, The Barbican and Glastonbury Festival. We have also worked with leading international queer artist to include CHRISTEENE, David Hoyle, Mykki Blanco, Aerea Negrot, Hardton, Joey Arias, Rosewood and many more. I personally have travelled the globe and performed at Sydney Mardi Gras, Burning man in Nevada and onstage in L.A. and SXSW in Austin Texas.
Trannydad is my Djay persona as I am an alt Tranny and a dad to a 13 year old. Trannydad has had gigs in London, America and Perth .
Article | Oliver Hall.