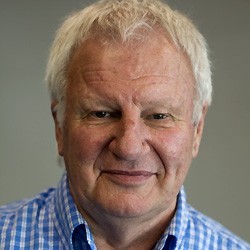 Long time gay rights activist and education leader Robin Duff passed away at Christchurch hospital yesterday morning. 
Robin Duff was the first openly gay man to stand for parliament as a member of the Values Party.
It is Duff's pioneering work as a educator and gay rights campaigner that he will be remembered by many for.
Duff was a leading gay rights activist and his home was often a safe haven for newly outed gay men, in 1972, he launched the Gay Liberation Christchurch and was involved in the gay rights movement his whole life.
Robin Duff was a highschool teacher at Burnside High and was the PPTA's junior vice president from 2005 to 2007, before two stints as president from 2007 to 2009 and 2011 to 2013. He was senior vice president from 2009 to 2011, and again from 2013 until 2015.
Until his death, Mr Duff had been working to support Canterbury teachers in the aftermath of the 2011 earthquake.
Article | Levi Joule.