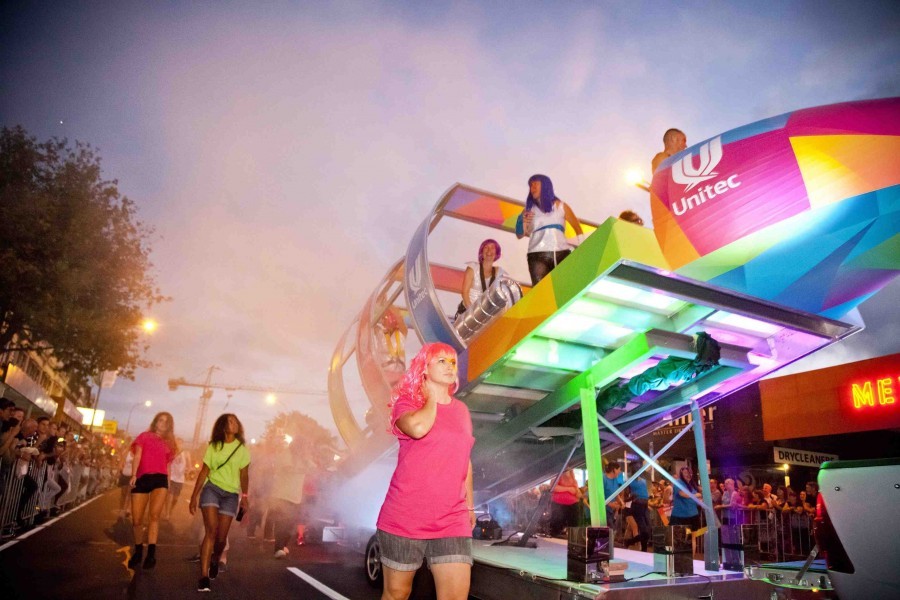 With week 1 of the 2015 Auckland Pride Festival now over, News Editor Levi Joule wraps up the big events.
Kicking things off this year was the Auckland Pride gala. Despite a few production problems, the evening was a overall success.
Production Problems Plague Pride Gala
Last Sunday's Big Gay Out as usual drew a large crowd. Among them, a number of our nation's political leaders there to pitch their message to the GLBT community. While Andrew Little's speech was well received, there was little love for John Key.
Cheers For Little, Jeers For Key at Big Gay Out
The first week has been full with some amazing queer theatre as well, some of which runs as part of the Auckland fringe festival in addition to pride.
Girl on a corner opened on Monday night to a packed out crowd. Evan Donnelly snapped these pics.
Girl on a Corner Opening Night
Legacy Project returned for it's second year and earned a raving review.
Sandi Hall took a look at Live Orgy which she called "Raw, exceptionally high energy, cutting edge comedy which has a definite feminist sensibility"
Oliver Hall got the chance to see talented playwright Sam Brooks perform for the first time in Stutterpop, which he called "An unexpected, thought provoking, personal piece, that won't appeal to everyone."
In addition to the outstanding theatre, there has been a number of exciting new art exhibitions.
On The Moment of Change, described as "an exhibition mounted at Artspace specifically for Pride, makes powerful statements about those flashpoints in our lives which change them forever." being just one of the many exhibitions currently on.
Week 2 awaits us! Be sure to check gayexpress.co.nz to keep up to date.
Article | Levi Joule.