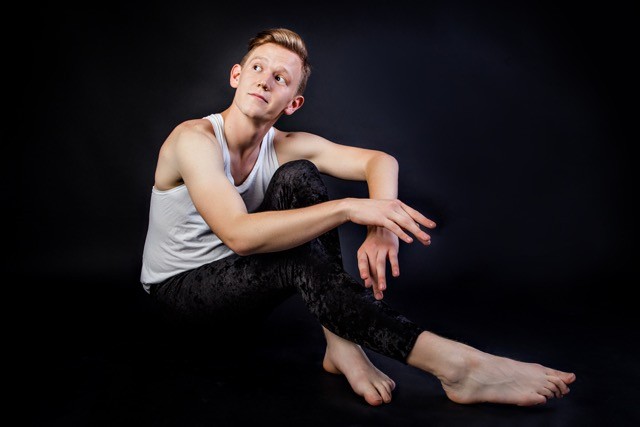 We get to know the community comedians who'll be splitting some sides at the up and coming International Comedy Festival. Today it's former express cover boy – Chris Parker!
What's the funniest line you've ever heard?
Please search "Parks and Recreation Comeback Kid – Ice Rink Scene" on Youtube. It the funniest thing I have ever watched on TV in my whole life.
If you had to hook up with just one other comedian at this year's festival who would it be and why?
Rose Matafeo. Im so deeply attracted to her skill and talent. But I've been barking up that tree for ages.
Please tell us a bit about your comedy festival show? 
No More Dancing in the Good Room is a solo show about a not so young little boy (me: age 12) who was banned from dancing inside his famiy home because his limbs were to long and he kept smashing his mothers prized ornament collection. It's a silly, camp romp down memory lane, to ask the age old question "why did it take you so long to come out?"
Why should every express reader attend your show?
Im hoping to make something that's fun, stupud and silly but also a little relatable and heartfelt. I like laughing at myself and would love to encourage everyone to stop taking themeselves so seriously. I've also been told im ok at this sort of stuff (comedy)
What's the dirtiest joke in your show?
The following joke was told to me at age 10. I was too young for it then. On refIection I don't I was ever going to be ready to be told this joke. Here goes…
Q: What do you call nuts on a wall?
A: Walnuts.
Q: What do you call nuts on your chest?
A: Chestnuts.
Q: What do you call nuts on your chin?
A: A mouthful of cock.
If you had a second anus what would you do with it?
Not tell anyone
Cry myself to sleep hoping it will disapear in the morning
After 6 months, finally pluck up the coruage to see a doctor about it
See a Doctor
Afrer 6 years finally accept that it's a part of my body that should be celebrated and understand that everyone has something about their body that they think is werid
Use it as the punchline to all of my jokes. All of them.
This is the worst question I have ever been asked
So you're having a dinner party and you can invite 5 GLBT's living or dead – who do you invite and why?
Obviously
Rupaul
Elaine Stritch (I know she is not GLBT but she was an icon and I miss her, can she please come?)
Andrew Rannells
Eddie Izzard
What would you serve?
We would be dinning at Pizza Hut: All you can eat (RIP)
And for dessert a box of Snifters (RIP)
Please complete the sentence: I will die happy if…
I drown in freezing cold water. I hear it's the best way to go. ..
What three things must every one reading this article do before the end of the year?
See my comedy festival show
See all the other brillaint Comedy Festival shows by young fun New Zealanders
Say please and thank you
Chris Parker performs in NO MORE DANCING IN THE GOOD ROOM at Auckland's Basement Theatre (Tue 5 – Sat 9 May) and Wellington's Bats Theatre (Tue 28 April – Sat 2 May) as part of the 2015 NZ International Comedy Festival. Visit www.comedyfestival.co.nz for more info.