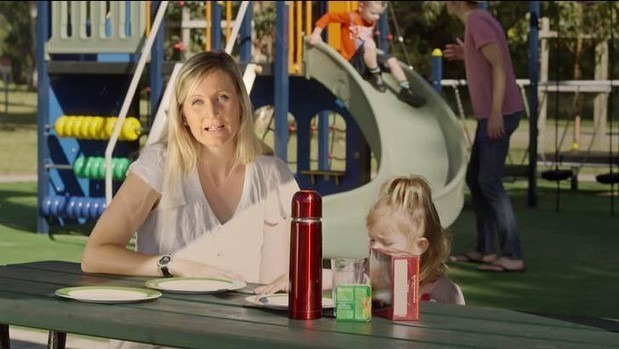 The new anti marriage equality advertisement was aired at the same time as Sydney's Gay and Lesbian Mardi Gras. However, one Australian television network refused to air it. 
In the new ad from an organisation called 'Australian Marriage Forum', viewers are urged to "think of the child" in regards to  the impact of same-sex marriage, with a parent saying: "You hear a lot about marriage equality, but what about equality for kids?"
While the controversial advert was aired on major networks channel nine and seven, SBS who also broadcast a Mardi Gras special on Sunday night, refused to air it saying to the anti marriage equality group that "Our review board has instructed that SBS has the right to choose what ads we run, and I've unfortunately been instructed to advise you that we choose not to run this TVC for the Marriage Forum during the Mardi Gras telecast."
Rodney Croome of Australian Marriage Equality said the ad was "actually harming the many Australian children being raised by same-sex couples because it defends discrimination against their families".
Article | Levi Joule.