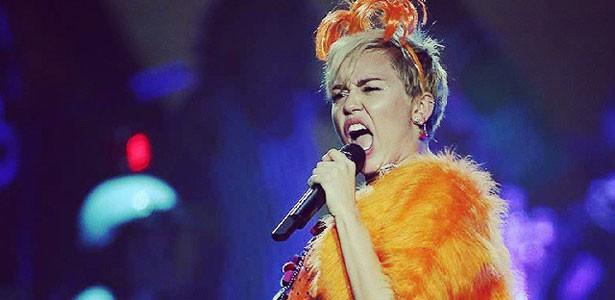 Miley Cyrus decided to to "stir some shit up" when she was angered by Tom Cotton's CNN interview with Wolf Blitzer, in which he raised the controversial issue of gay rights.
Cyrus tweeted the phone number of Arkansas Senator Tom Cotton  after taking offence at the comments he made about the gay community.
Speaking to CNN's Wolf Blitzer, Cotton said  "I think it's important we have a sense of perspective about our priorities," the Arkansas Senator said. "In Iran, they hang you for the crime of being gay. They're currently imprisoning an American preached for spreading the gospel of Jesus Christ in Iran. We should focus on the most important priorities that our country faces right now."
The "Wrecking Ball" singer took exception to his remarks and posted his office number to her 19.4 million Twitter followers, encouraging "happy hippies" to "call and express why freedom is important to us and our country".
Cyrus has been an outspoken supporter of gay rights and is known for having an equal sign tattooed onto her ring finger in support of same-sex marriage.
Article | Levi Joule.