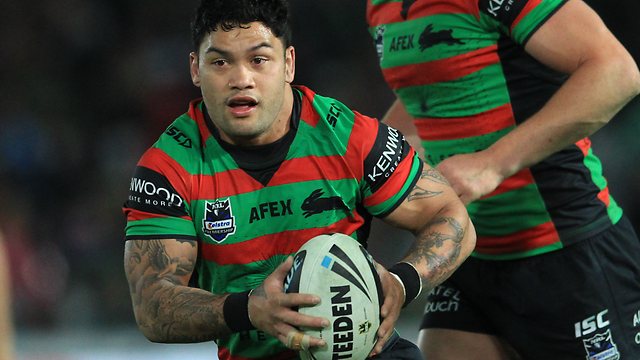 Kiwis and South Sydney Rabbitohs player Issac Luke is currently being investigated by the NRL for a homophobic slur used on the player's instagram Friday night. 
The Sydney Morning Herald reports that South Sydney confirmed Luke was responsible for the comment posted on his official Instagram account on Saturday.
The comment came after Luke made an original post attempting to reach out to find a South Sydney fan injured after Friday's clash. The 27-year-old, who was involved in a contentious eight-point try in the grand final rematch, had called on South Sydney fans to help him identify the Rabbitohs fan who was taken to hospital after the game.
In response to taunts, Luke wrote: "get off my page you lil poofters. This is about a kid your fans knocked out. Well now two kids Yous dropped. We train at Redfern come down and see if you fellas are still carrying on #rulesarerules even though it was a hard penalty to take. I bet yous would've done the same had we done it to one of your players. Or we would've have even had u gooses commenting had it happened earlier on in the game. Now get off my page."
The NRL issued a statement after being alerted to the post and is likely to forward the matter to its integrity unit.
"Rugby League is a game for everyone regardless of race, colour, religion, ability or sexuality," an NRL spokesperson said.
"As an inclusive game, we do not tolerate discrimination in any form. This is an important matter, and it is certainly one which we will take up with Souths."
Luke posted an apology on his Instagram account late last night.
"Thanks to everyone who helped me find the young fella," Luke wrote.
"I managed to get a hold of two young fellas that happened to have been affected. Also I just wanna apologise for what I said to fans. I was very worried and my emotion got the better of me I didn't mean to offend anyone. Just tip me up if I'm being silly peeps. Thanks to those who did. #respect everyone. Love yous all."
Article | Levi Joule.