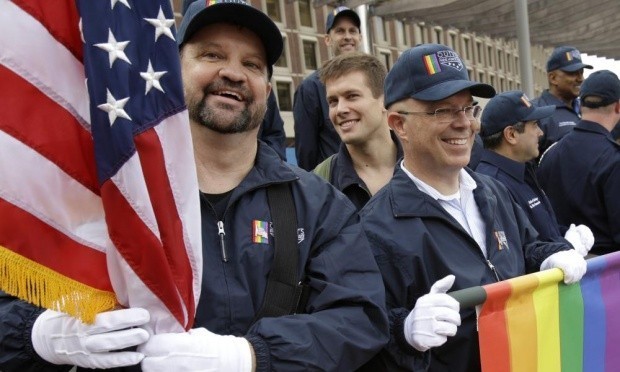 A monument celebrating the contribution of  GLBT veterans in the United States will be unveiled in a national cemetery near Chicago on Memorial Day.
The Guardian reports that the monument is a  black granite slab flanked by two blocks of pale granite, that will feature the five seals of the military's main branches – the army, navy, marine corps, coast guard and air force – as well as the the emblem of the merchant marines.
The monument will also include an etching that reads: "Gay, lesbian, bisexual and transgender people have served honorably and admirably in America's armed forces. In their memory and appreciation of their selfless service and sacrifice this monument was dedicated."
The memorial was planned by the Chicago chapter of the American Veterans for Equal Rights (Aver) and approved in November by the interim undersecretary of memorial affairs for the Department of Veterans Affairs, Ronald E Walters. Cemetery office supervisor Lynne Phelan told The Guardian that it is, to the best of her knowledge, the first such approved monument.
"I never believed anything like this could've happened," Chicago-Aver vice-president James Darby told the Windy City Times. "We've been discriminated against for so long in many areas of life, including the military, with the now-defunct Don't Ask Don't Tell policy."
"This ceremony is going to be an incredibly emotional experience for all of us," Darby said.
Article | Levi Joule.