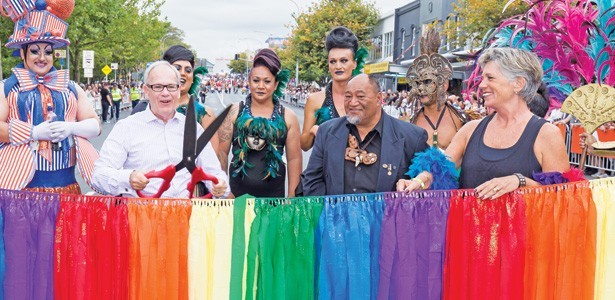 Auckland has been rated one of the world's most gay friendly cities in a new Lonely Planet guide.
Lonely Planet's new Guide to Pride features information on the top 20 gay-friendly cities around the world, including the local gay, lesbian bisexual and transgender (GLBT) scene and  annual gay pride celebrations, as well as the usual sightseeing, accommodation and food offerings.
Auckland's Pride Festival was singled out, with the guide calling it a "spectacular parade" of more than 50 floats, as well as galas, workshops and parties, culminating in the Big Gay Out, the guide says, branding it a "not-to-be-missed day of music and celebrating".
The guide also notes New Zealand's progress on GLBT rights and freedoms.
"New Zealand is well known for being progressive and LGBT rights are no exception. As early as 2004 the Civil Union Act was passed, and in 2013, in a momentous vote, Parliament awarded same-sex couples the right to marry.
  Article | Levi Joule. Photo | Dan Liu