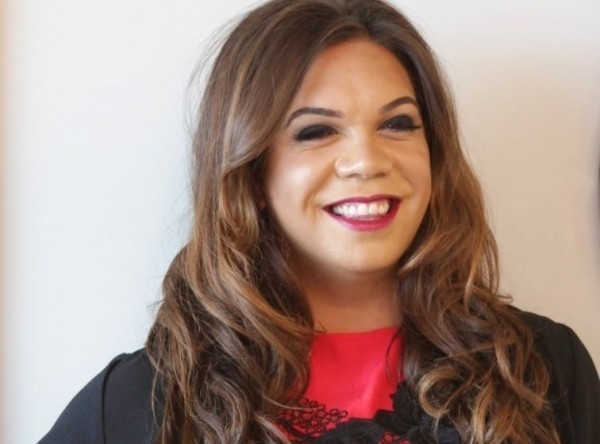 Well-known Auckland Trans Woman Mary Haddock-Staniland speaks exclusively to Levi Joule about the abuse she received from other Trans women following the publicity around the transphobic comments made about her at a Botany Farmers store.
Well known Auckland personality Mary Haddock-Staniland has revealed she became the victim of bullying from fellow trans woman after it emerged she was subject to transphobic abuse at a Botany Farmers.
Haddock-Staniland made national headlines in June when she was asked by a Farmers Botany worker if she was "a man or a woman," she then subsequently overheard the same store worker telling customers Ms Haddock Staniland was "half man, half woman,"
Despite the fury over the way she was treated, Haddock- Staniland declined to contact the press following the incident – however, a facebook post made by her best friend, Mitchell Harvey who was with her at the time, resulted in the NZ Herald and other media outlets seeking comment from Ms Haddock Staniland in relation to what occurred at the Botany store.
The incident and subsequent media coverage has led to Farmers adopting an official gender-neutral changing room policy, bringing it into line with other major retailers in New Zealand.
Despite what is regarded by many as a positive outcome for the Trans community, Ms Haddock Staniland has become the victim of a vitriolic bullying campaign lead in part by prominent members of the New Zealand Trans community.
Speaking exclusively to express, Ms Haddock Staniland says that she has been shocked at the level of abuse that has been directed at her by fellow Transgender women.
"People [within the Trans community] have seen this as a PR stunt and say that I'm an attention seeker, which I am not" Ms Haddock Staniland says.
Ms Haddock Staniland says one closed facebook group in particular – which was set up to support trans and gender queer New Zealanders, has been "less than supportive" following the incident at Farmers. She says senior members of the group have "been very vicious" towards her. 'They have ripped me to shreds. They have been quite nasty. There are many members in that group who have ridiculed me."
"It was definitely bullying. They were horrible."
Ms Haddock Staniland is unsure as to why she has become the target of their relentless abuse, but says she has now been drawn into a battle against her own community, in addition to fighting transphobia.
Despite the criticism, Ms Haddock-Staniland says she will continue fighting for Trans rights and is unfazed by the harsh criticism she has faced from members of her own community
"I am prepared to take the knock backs, the hate and the horrible." she says.
"I have a voice and I want to continue to lead the way for people who don't have a voice and say it's not ok to be discriminated against."
 Article | Levi Joule.