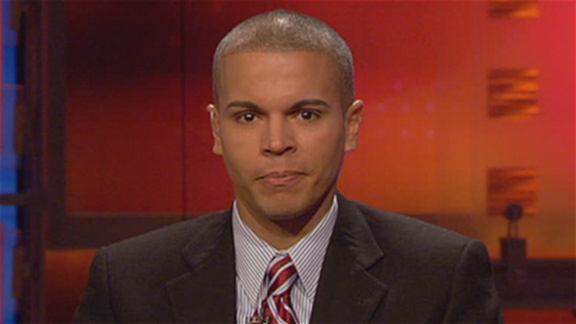 In an ESPN first, presenter Israel Gutierrez has come out as gay.
The Around The Horn host revealed his sexuality in a blog post saying  "I've been agonizing for months trying to figure out how to do this,"
"It's been incredibly difficult, to the point where I usually talk myself in circles and end up making very little sense. So I decided on this simple blog entry. No formalities, no restrictions, just me letting you into a portion of my life I've kept largely separate from my professional career.
"I'm gay, which plenty of people, I'm sure, have either deduced or just guessed as much over the years."
Gutierrez, 38, says he's been out to friends and family for more than six years, so this isn't his big "coming out," but since he's getting married September 12, he didn't want to have to tell his story over and over when people noticed his wedding ring.
"As far back as I can remember, I've always enjoyed sports, enjoyed competition," he wrote. "But there was always, especially in my teenage years, a confidence barrier I could never break through. I couldn't really explain it then. I mean, I probably knew deep down that it was because I was gay, and for some reason that made me feel I wasn't on the same playing field, almost literally, as straight men. But I was already in deep denial about my sexuality, so acknowledging that would've probably broken me back then."
 Article | Levi Joule.