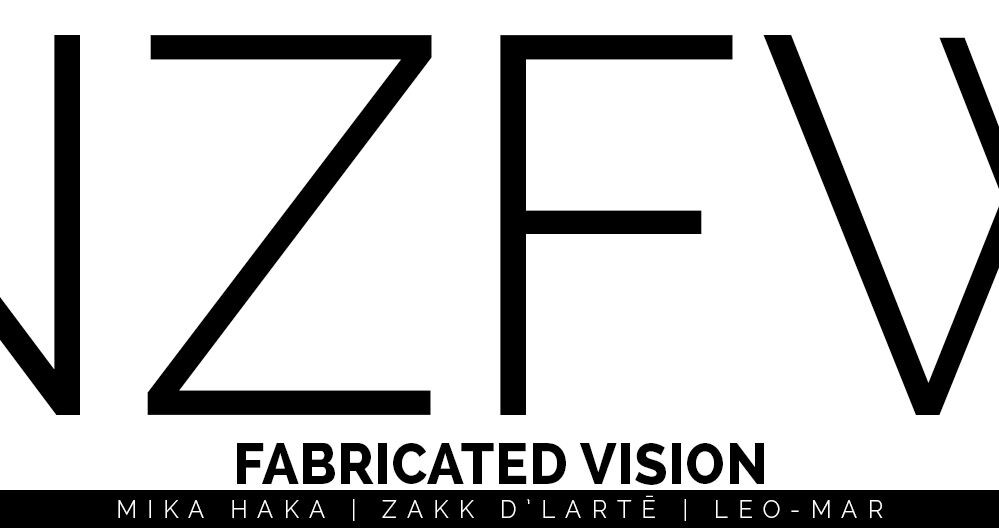 Mika Haka and Zakk d'Larté with their NZ Fashion Week wrap up.
Fashion is alive, kicking and making mega economic benefits again at NZFW. But this global fashion season began for us with TOM* – Toronto Men's Fashion week, where emerging leader Siche Zhang's "Swimming With Sharks" mixtape screamed down the runway for the Keniya-X Label show.
A few days later, we were all together as Dame Pieter Stewart threw another salubrious opening night bash with her fresh design team, creating great spaces for us all to network and party. Arranging from a sumptuous oyster + champagne bar upstairs, to the private Singapore Airline Lounge,
Amongst all of the glamour, the New Zealand fashion industry has come of age, and is now challenging global issues led by the new movement Child Labor Free (teamed with NZ designers Zambesi, NOM*d, Stolen Girlfriends Club and Kate Sylvester to name a few).
Three of the Mika Haka Foundation's emerging leaders, Liam Beale, Lu Lucas and Zakk d'Larté sashayed down the catwalk like competitors on RuPaul's Drag Race, while Apela Bell was shooting them and every other 'next top model' (on that note, it was lovely seeing Danielle Hayes return to the NZ catwalk) and another, Ryan Turner, debuted his collection at DMONIC INTENT. One of the main reasons that we love Fashion Week is because they support future rising stars.
NZFW is still the cultural event of the year where the stars, media, politicians, sportstars and the beautiful all mix and mingle! Throughout the week, we found time to hang out with the US Ambassador's wife Nancy Gilbert and VISTA Entertainment's Christine Fenby one day, Richie McCaw and Bernice Mene the next and partied the nights away with Zambesi, Stolen Girlfriends Club and TüR.
Dion Nash from Triumph & Disaster couldn't resist washing our hands whilst having great chats with Sean Kelly, Liz Mitchell and Lela Jacobs and running to and from shows all day. We were pleased to see Danielle Hayes Great to see our fashion whanau, year in and year out supporting NZ Fashion, Myken Stewart, Jacqueline Taylor, Anya Vitali, Ricardo Simich, Colin Mathura-Jeffree, Anna Jobsz and Grant Fell + Rachael Churchward from BLACK Magazine.
There were too many great shows to comment on them all, but we did enjoy that New Zealand was right on the global pulse of pushing androgynous modernity and acceptance with their gender fluid models and collections.
At each show, we heard some absolute gems that had us roaring, here are some of the best lines we heard throughout the week:
""6″5? That's not a model, that's a building!"
"Why am I not front row? I have more Insta followers than that old lady!"
"Why do people even bother to take photos from row three?"
"Excuse me I only sit in the front row"
"Not in what you're wearing, doll."
Socialite:         "Don't you know who I am!"
NZFW Host:      "No?"
Actually, that was Zakk 😉
 Article | Mika Haka & Zakk d'Larté   Photos | Lee Calderon