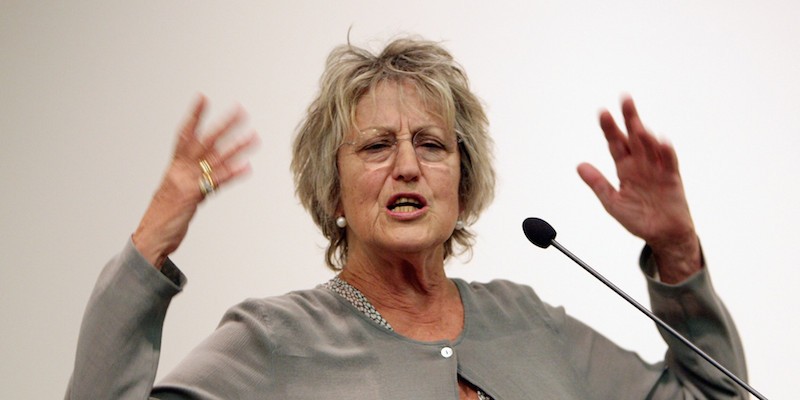 Australian-born academic and writer Germaine Greer has said that in her opinion, transgender women are "not women".
The well known second wave feminist made the comments in an interview with the BBC  where she claimed that "a great many women" who are not transgender think transgender women – who she refers to as "male to female transgender people" – do not "look like, sound like or behave like women".
Greer also drew attention to Caitlyn Jenner, saying the former Olympian was guilty of "stealing the limelight" from the other women of the Kardashian clan in an appearance. Greer claiming that "misogyny played a big part" in Glamour magazine's decision to award Jenner their woman of the year award.
While Greer says that gender reassignment surgery should be allowed, it does not make trans women 'real women'.
"I'm not saying that people should not be allowed to go through that [sex change] procedure. What I'm saying is that it doesn't make them a woman. It happens to be an opinion. It's not a prohibition." the academic said.
Greer has dismissed claims she has been hurtful towards transgender woman saying  "People are being hurtful to me all the time. Try being an old woman. For goodness sake, people get hurt all the time. I'm not about to walk on eggshells."
Greers comments have drawn outrage from a number of trans people, with an online petition calling for her upcoming speech at Cardiff to be cancelled. The petition was started  Rachael Melhuish, the women's rights officer at the University of Cardiff Student's Association. The petition says that Greer has"demonstrated time and time again her misogynistic views towards trans women, including continually 'misgendering' trans women and denying the existence of transphobia altogether."
 Article | Levi Joule.