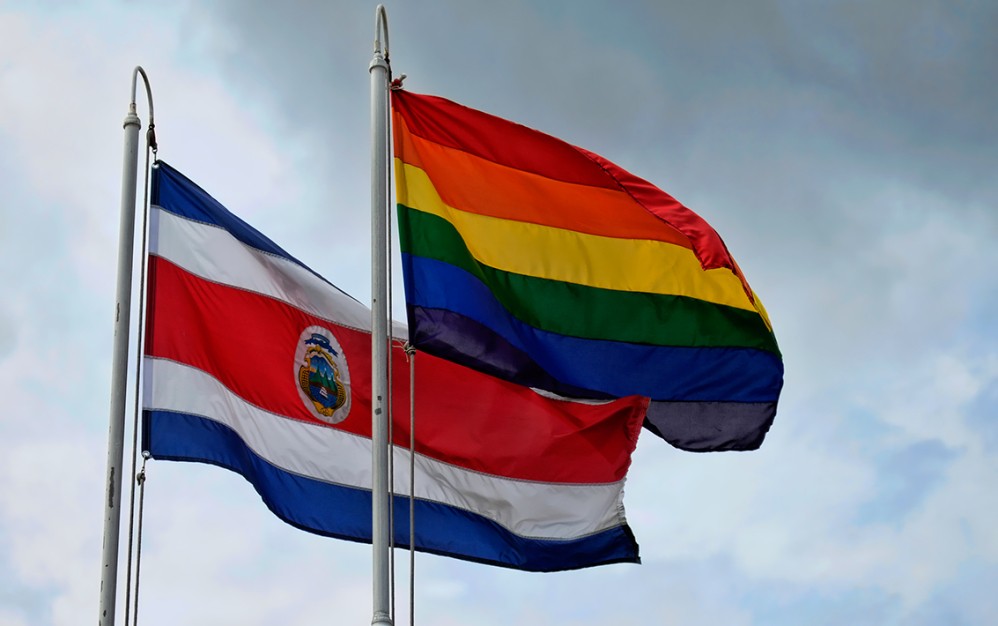 Two women face up to six years in jail for holding a wedding in Costa Rica – despite a ban on same sex marriage.
Laura Florez-Estrada and Jazmin Elizondo successfully registered their marriage in Costa Rica due to a clerical error that lists Ms Elizondo as male on her birth certificate.
The marriage has since been annulled and a criminal complaint has been filed against the women by the director of Civil Registry, Luis Bolanos. He aims to annul the wedding, by proving it was conducted illegally.
"We believe that these people were aware that a marriage between people of the same sex warrants a complaint, that parts of the Criminal Code might have been broken". Bolanos says.
The woman say they will fight the complaint and the annulment of their marriage, hoping to set a legal precedent for other same sex couples in Costa Rica.
"It's an important political step because it makes clear that rights should not be conditioned by gender identity," Marco Castillo, the couple's lawyer  told The Telegraph.
"This should make people see such issues as something natural".