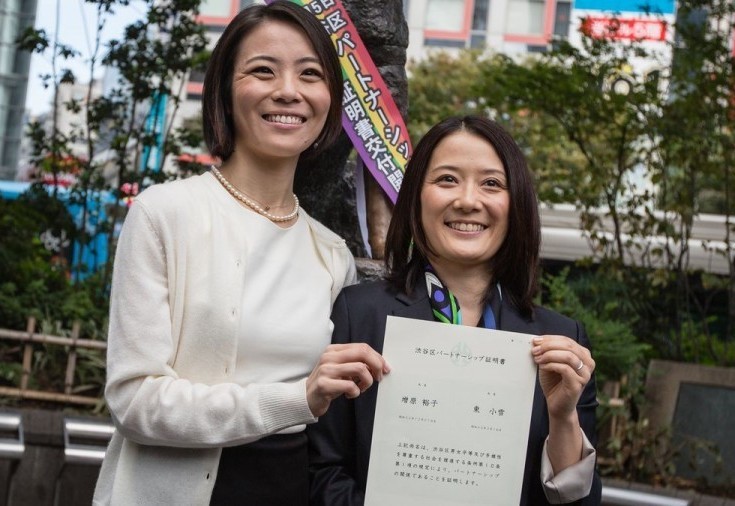 Two Tokyo districts have began issuing Japan's first certificates officially recognising same sex partnerships. 
The certificates are only available for residents in two of Tokyo's 23 wards — and nowhere else in Japan. Mostly symbolic, the certificates are supposed to encourage businesses to grant rights equivalent to marriage.
Setagaya and Shibuya are the two districts that have defied the Japanese government in issuing the licences.
Applicants for the licenses are asked to fill out a document promising to "protect each other and live together with trust and love".
Shibuya's mayor Ken Hasebe, who campaigned for GLBT rights, calls the certificates a "landmark step" for his ward, but admits that the move is just one small step for a community in Japan who often describe feeling "invisible".