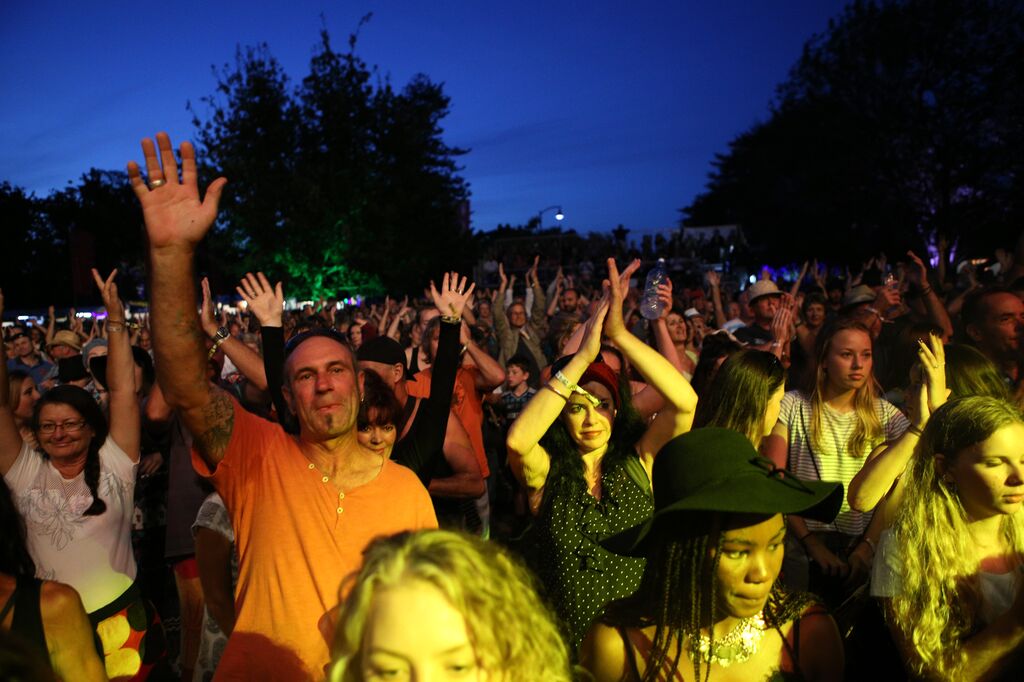 expressers are all a-flurry about the fabulous Womad 2016 line-up and pure excitment for this worldy event!
For those who have not made the trip for this stunning festival, get your tents out and gumboots on! This should be a yearly tradition; not only are we talking about amazing music, but a vibrant and diverse crowd attends from hippy dancers to trendy oldster, hip young things of all shapes, sizes, ages and colours.
If you want to know more about world music, having a taste of the crowd at Womad will leave you feeling like you've had a high-five from humanity. And hey, who doesn't need that!
Mix that with a fabulous line-up of every flavour of music around and the memories of Womad will happily simmer in your soul for the next long while.
The exciting headline act of 2016's festival will be Ladysmith Black Mambazo, an all male choral group, from South Africa who have wowed audiences worldwide following their rise to prominence after singing with Paul Simon on his 1986 Graceland album. John Grant bringing his unique form of indie rock from Denver, Colorado will also join the choir in headlining the festival.
Adding to the vibrant lineup this year is ethio-soul Queen, Ester Rada, an Israeli-based singer-songwriter who has been turning heads worldwide with her soulful blend of jazz/funk/soul/RnB fusion. She happened to open for Alicia Keys at her Israeli concert in 2013.
Another act not to be missed are Seun Kuti and Egypt 80 from Nigeria. Sean Kuti is the youngest son of the late legendary Fela Kuti, will be the charismatic leader of Fela's renowned Afrobeat orchestra, Egypt 80.
Rounding out the list of international 'must-sees' are alt-country rockers Calexico and Critics' choice DakhaBrakha, a four-piece band from Ukraine, fusing Ukranian folk with RnB and rap, in a self-described "ethno chaos" style.
The festival will also feature a variety of local talent, including country singer and 2014 Silver Scroll winner Tami Neilson alongside Bic Runga, Tiny Ruins, Julia Deans, Katchafire and Pass The Gat.
Now in its twelfth year, Womad returns to the stunning surrounds of the Bowl of Brooklands in New Plymouth on the weekend of 18 to 20 March 2016. Organisers are touting this next festival as the "most diverse and colourful" yet. And hey, with your stunning self there, I'm sure they'll be right!
Tickets available at tickets.womad.co.nz