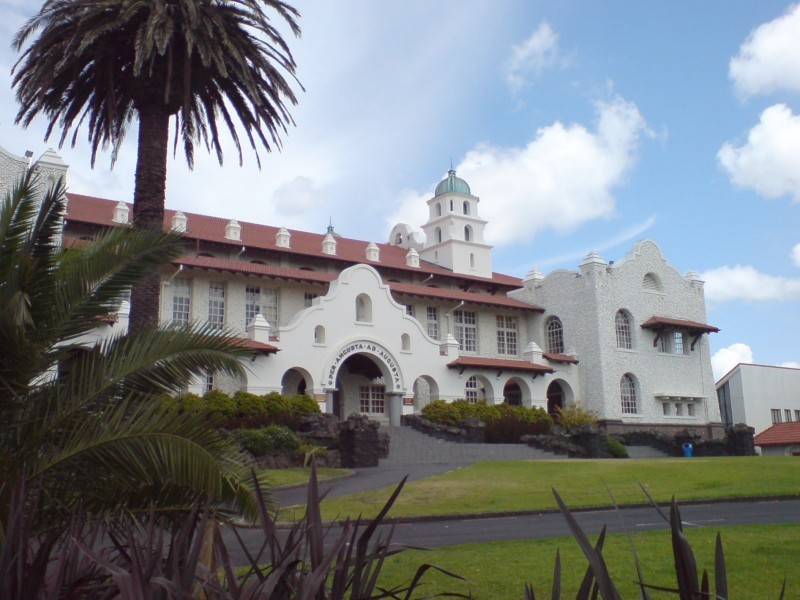 Auckland Grammar's headmaster has reassured the school's community that work is being done to provide more support for gay, bisexual and transgender students.
The secondary school released a statement on its website on Saturday in response to media coverage of blog GrammarPride, set up by former students to address what they said was a climate of "latent homophobia" at the school stuff.co.nz reports.
Headmaster Tim O'Connor acknowledged it was a "core responsibility" of the school to "promote attitudes and behaviour in its students that reflect the school's values".
This included "teaching young men sensitivity towards and acceptance of the rights of others in our diverse society".
The school has received media attention recently after a NZ Herald reporter spoke to two former students who said they were recently subjected to homophobic bullying.
Henry Yuen and Joel Bateman – who graduated in 2012 – created the GrammarPride blog to encourage current and former pupils to share their experiences of what life was like for gay, bisexual and transgender students at the school.
The pair said the word"gay" was used as a derogatory term at the school, they said, and there had been little support for gay, bisexual and transgender students, leaving them "at tremendous risk of feeling isolated, stressed and ultimately struggling to learn and focus in class".
O'Connor said a student-led Social Awareness Committee had initiated discussions with Bateman in September last year over ways to address the issues, and a proposal developed by the committee would be discussed by the school's leadership team at the beginning of the school year stuff.co.nz reports.
The school said it was working to "build a culture of zero tolerance of bullying and harassment".