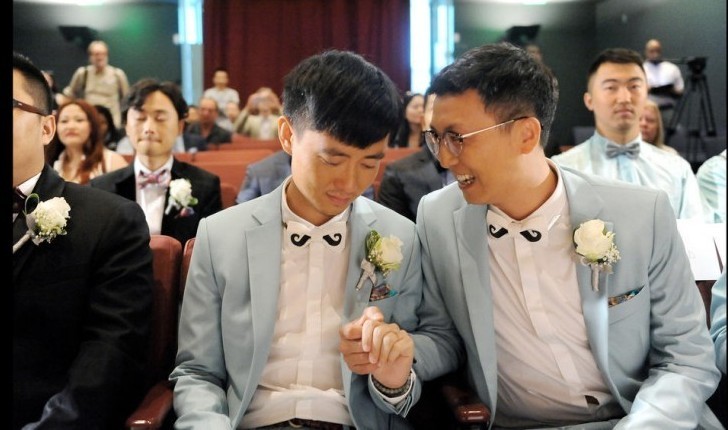 Filed by a gay man in Changsha, the lawsuit names a civil affairs bureau in the capital of the Hunan Province, for refusing to receive his marriage registration application.
The lawsuit is believed to be the first to challenge the lack of equal marriage opportunity in China.
The man, who used the pseudonym Sun Wenlin, 26, applied for the marriage licence on 23 June at the civil affairs bureau in the Furong district.
However, the man says that officials at the bureau stated that "only one man and one woman" can register to marry, and refused to accept the registration.
"The original text of the marriage law does not say one man and one woman, but a husband and a wife. I personally believe that this term refers not only to heterosexual couples but also to same-sex couples, to gay men and lesbians. The law is not discriminatory," Wenlin says.
Wenlin, who filed the lawsuit last month, announced that the lawsuit had been accepted by Changsha, the capital of Hunan province.