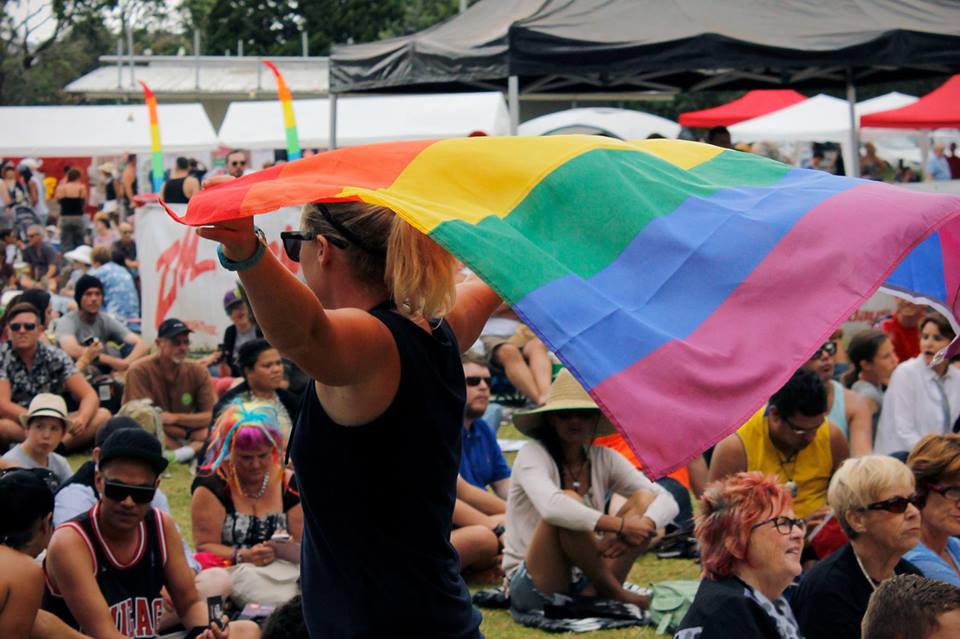 Sign up to volunteer at the LYC Big Gay Out!
Taking place on Sunday 14th of February, the 2016 Big Gay Out is shaping up to be the biggest and best yet! But a successful event rides on the people who are involved in it, and LYC needs volunteers to help out during the day to ensure this celebration of pride and inclusion is fun for everyone!
"Each year just gets bigger and bigger, and the calibre of entertainment that we have gets even more exciting" comments Jordon Harris, Programme Manager for the New Zealand AIDS Foundation.
Jordon also commented that "volunteers are the backbone of our organisation. Without them, we wouldn't be able to half of what we do".
All the organisation asks for is 3 hours of your day between 8am and 8pm to take up the role of gate or traffic marshall, donation bucket collector, or LYC ambassador and photographer among other opportunities. This is a great way to get involved in the rainbow community, and also enjoy a beautiful event at Coyle Park in Point Chevalier.
The AIDS Foundation also offers other opportunities to get involved in events outside of the Auckland Pride Festival – "the jobs vary from standing at the door handing out condoms to people at a dance party, to getting involved in helping to run a conference".
Register to volunteer at the LYC website  to take part in this fabulous celebration of Rainbow Pride.