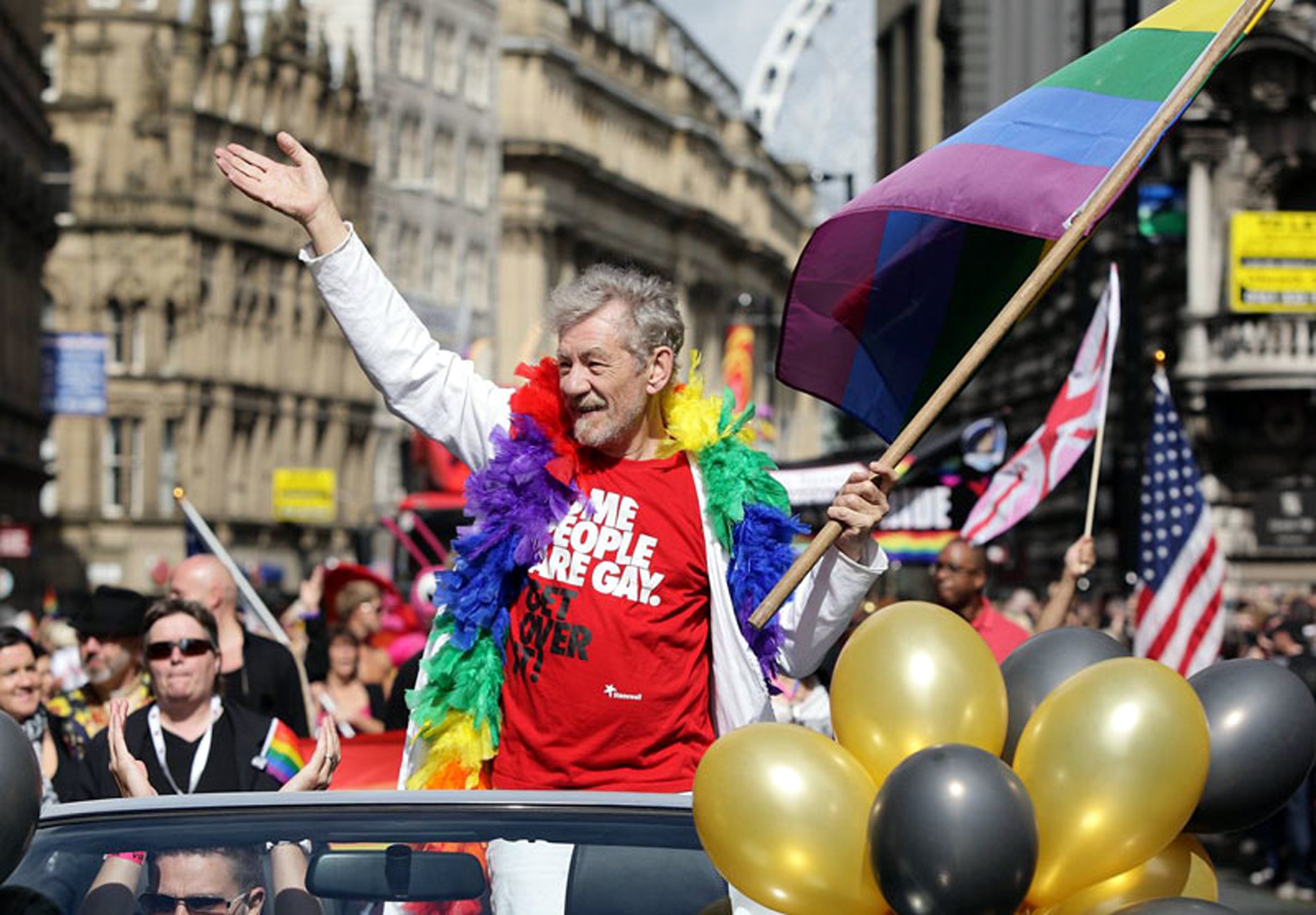 KNOWN for his portrayal of Gandalf in The Lord of the Rings series, Ian McKellen has weighed in to the debate over the lack of diversity at the Academy Awards, stating that racially diverse actors were not the only ones being snubbed.
The debate started over allegations of racial prejudice after the nominations in the leading award categories were revealed to be all white nominees, which sparked a viral Twitter hashtag trend "#oscarssowhite", and Hollywood power couple Will Smith and Jada Pinket-Smith announcing a boycott of the award ceremony.
Since then, the issue of racial diversity at the Oscars evolved into a discussion over sexuality diversity, with McKellen making his stance.
"As a representative of the industry they're in, it's receiving complaints which I fully sympathise with," the 76-year-old actor told Sky News.
"It's not only black people who've been disregarded by the film industry, it used to be women, it's certainly gay people to this day. And these are all legitimate complaints, and the Oscars are the focus of those complaints at the moment."
Speaking with The Guardian, McKellen said: "No openly gay man has ever won the Oscar, I wonder if that is prejudice or chance."
Tom Hanks, Phillip Seymour Hoffman and Sean Penn have all won Academy Awards for playing gay men, to which McKellen replied: "What about giving me one for playing a straight man?"
The English actor has been nominated for two Oscars, one for Gods and Monsters (1999), and the other for The Lord of the Rings: The Return of the King (2002). He has also starred as Magneto in the X-Men series has won several Olivier Awards for his stage performances in London's West End.
McKellen said the speeches he had prepared for each of his Oscars nominations both started with: "I'm proud to be the first openly gay man to win the Oscar."
However, he said he has "had to put it back in my pocket twice".
Credit | Star Observer