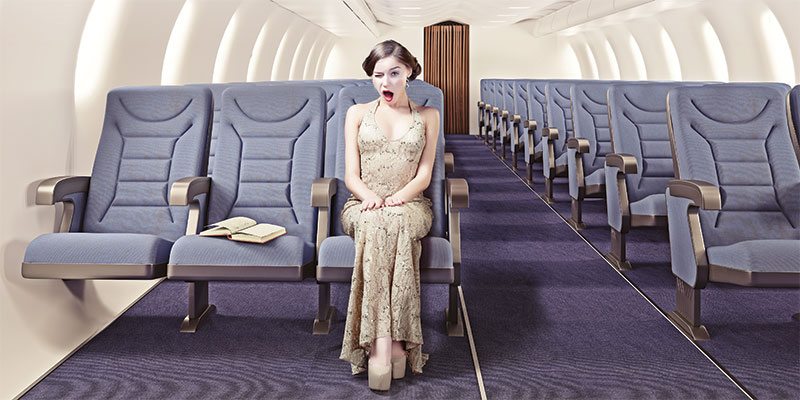 Travel veteran Steven Oates shares his best travel tips to make flying a breeze!
I have been lucky enough to be a frequent flyer for most of my life and over the years my flying habits have changed a lot. At eighteen I set off on my own to live in Europe and took everything from the entire Madonna back catalogue to the kitchen sink. I found the biggest backpack I could carry and proceeded to fill it. Under that weight, walking was a struggle and power mincing was a nigh on impossible!
To get to your exotic destination chances are you'll be flying, so here are some tried and tested tips for making your flight a little more bearable.
Whatcha Packin? 
We all have baggage and I know everyone says it but you really don't need half of that stuff! You're not Beyoncé and you don't need a weeks worth of couture
gowns or gold hot pants.  If you are travelling to multiple destinations you can wear the same looks multiple times! Travelling is when we should care the least about what others think.  You can rock the same look day after day, just take all your selfies from the neck up! One must also leave room for a spot of shopping. Just remember when packing, don't be channelling Nikki Minaj. You want less junk in your trunk
not more!
Handbag Contents
The same rule applies for your purse as it does for your carry on. Less is best. All you really need is your wallet, phone and passport. Everything beyond that is just excess. Transiting through airports can be as strenuous as trying to get from the door of Family to the toilets on a busy Saturday night. I only take my wallet, phone and passport and also, a toothbrush and paste, sleeping pills, water bottle and condoms. Long layovers… you never know! Don't bother taking moisturiser because a budget queen can be a beauty queen, and all those duty free testers are screaming to be used!
Check Up On It
No matter what you might read on various websites, getting a free upgrade is harder than scoring a ticket to an Adele concert. Just because your best mister sister works for an airline, doesn't mean they can wave their magic fairy wand and change your seat to Business or First class. And begging is never becoming of a lady.  If you do have a good sister who works for the airline the best they can probably do is get you a window or isle seat and if you are really lucky they might be able to block out the seat next to you, meaning it will be empty and you can dump all that crap on it that I already told you not to pack but did anyway.
Sky High
Now this could possibly be the most important tip of all… board the plane last! You don't want to be sitting in that seat any longer than you have to. The real reason for going on last is to scan the plane for empty rows. An empty row on a plane is like front row at a Madonna concert. It's a poor girls business class. For take-off everyone should be in their allocated seats, but as soon as you're at cruising altitude and the seat-belt sign goes off you need to move like Jagger and do a death drop on those seats before any other fly girl can lay claim to your prize. The down side is you can't really leave your bed in the sky for fear of losing it, at least until after the meal service when hopefully most of the passengers have fallen asleep.
Be nice to the crew. They have all the extra pillows, blankets, snacks and water. If anyone can move you to a more pleasant seat they can. They deserve your respect – putting up with delays, time zones and bitchy passengers can't be easy. Don't be afraid to strike up a conversation while you're waiting for the toilets.  The crew have the best tips on your destination so ask! When I can, I prefer to fly with Air New Zealand, our national airline. Not only are they industry leaders but they are also super GLBTI friendly. There are always at least a couple of rainbow crew members on each long haul flight.