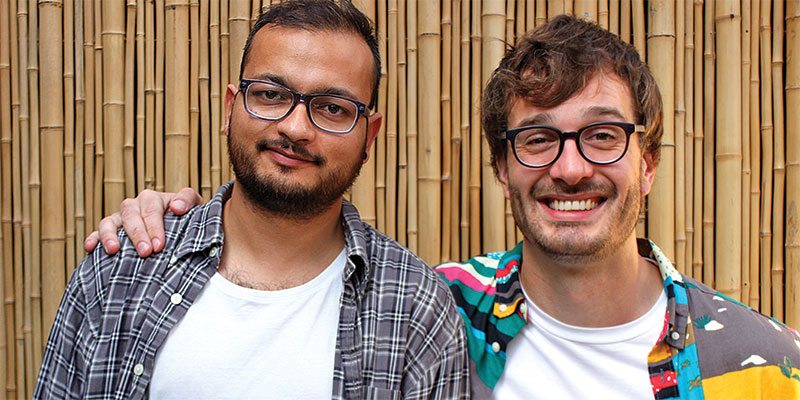 Aatir Zaidi sits down with David Farrier, creator of the deceptively dark new documentary film, Tickled.
Openly bisexual kiwi journalist, David Farrier, arrives in a colourful hipster shirt adorned with a little golden bird badge. He's charming, friendly, and smiling. As we sit down to coffee, he is quick to comment on the overwhelming respons
e to his latest documentary film Tickled, which delves into the underbelly of the world of endurance tickling.
"The attention is good overall for the documentary. Believe it or not getting so much attention is weird for me but I am really happy that this film is getting so much of it."
Alas, it wasn't always smooth sailing. Farrier tells express that he encountered many roadblocks on his journalistic journey, including being persecuted for his sexuality.
"There was this company I found on Facebook that was organising endurance tickling competitions" says David, "it was basically fit, young men being flown to Los Angeles from all around the world to tickle each other. I contacted the company and got an email reply saying 'we don't want to deal with a homosexual journalist.'" This went on to become a legal threat which David found emotionally battering.
David says that he was shocked at the bigoted reply, particularly because the inquiry concerned "handsome, good looking guys, on top of each other, tickling!" It did sound a bit gay, David jests. With true journalistic panache, David did not let discrimination hinder his progress, and begun his penetration into the fetishized world of tickling.
"The film is about tickling and the fact is that some people love tickling as a fetish" he says, informing me that tickling is similar to any other fetish and in spite of his sometimes humorous approach to the documentary, it's legitimate and shouldn't be mocked or laughed at any more than fetishes for feet, leather, or bondage.
"In the film we meet a man who is an out and proud tickling fetishist and his life revolves around running this website where he makes tickling videos. He is very open about it and he was a great guy," says David, adding that having a fetish does not instantly make someone subversive or strange.
Tickled is a flawless piece of journalistic merit that explores a realm many of us did not even know to exist. David Farrier has successfully breached the inner-most sanctums of a community who blocked him at every juncture. A triumph that will have you squirming in your seat and telling all of your friends, Tickled is the year's most risqué cinematic romp.
See David Farrier's Tickled in select cinemas nationwide.