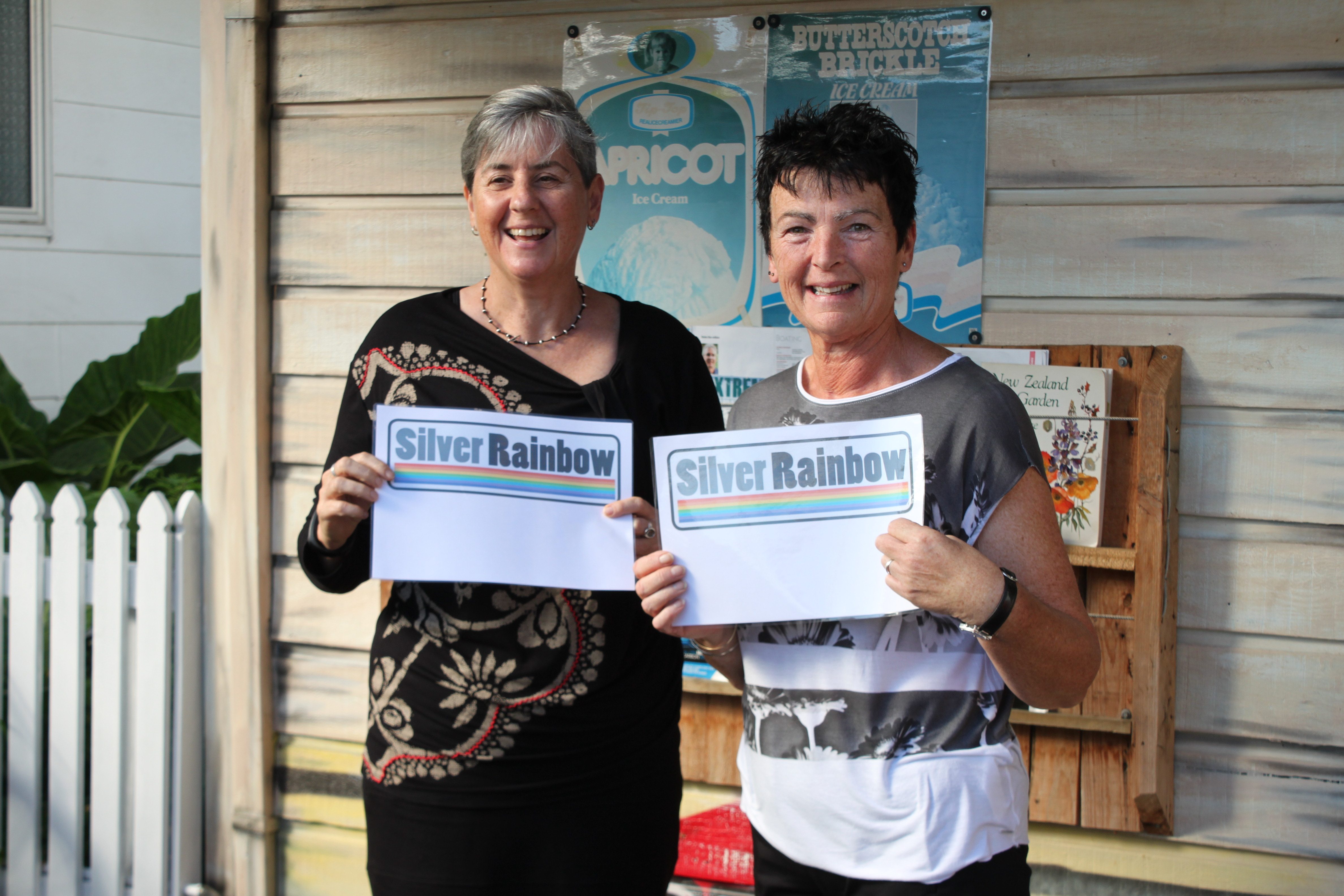 Queer Manager Jackie Jones accepted the award for Awanui Home Specialist Dementia care in South Auckland who have become the first recipients of Affinity Service's Silver Rainbow seal.
The Silver Rainbow seal recognizes the facilities commitment to providing a sale, inclusive environment to provide for residents who identify as GLBTI.
Awanui have worked alongside Silver Rainbow to provide extensive training to their many staff in appropriate ways to care for residents who do not identify as heterosexual or cis gendered. A volunteer training was offered to the staff at the rest home provided by Silver Rainbow's Jessica Buddendyjk. In this training, staff were educated about the ways to care for GLBTI people such as the use of chosen pronouns, the definitions of terms like transgender and intersex, and ways to support residents and resident's families who identity as GLBTI.


This training consisted of detailed videos, workbooks and examples of the correct ways to go about particular situations. These included education on derogatory terms, and an in depth examination of sometimes misunderstood groups of people such as intersex people.
Although the training was not compulsory, Jones says that all members of her staff attended.


"I'm from the community and even I learned a lot" says Jones who says that a lot of her staff come from Pacific and Asian backgrounds which restrict their exposure to GLBTI communities. "It's about education and open communication" she says, "it makes all the difference to a queer person in aged care."
Jones also comments that there is a lot of discrimination in aged care around New Zealand and cites a case in which a resident was vilified because of his same sex partner wanting to take care of him while in another facility. She says that when he came to Awanui, he was able to live openly and was able to pass away with his partner at his side.
Speaking about other rest homes who have not provided GLBTI specific training, Jones says that "some staff are hung up on what they class as normal residents."
"We want our residents to feel safe and to be able to be who they are without discrimination" she says proudly. "I really hope more aged care facilities take up the challenge."
Jones says that she is proud to have received the first Silver Rainbow accreditation in New Zealand and will continue to create an environment that supports "absolutely everyone no matter who they are" at Awanui.
Jones says that it is the ultimate goal to have specialised training in caring for the queer community integrated as part of the mandatory education in the healthcare systems of New Zealand.
Awanui Home Specialist Dementia care will be marching in the 2017 Pride parade in another show of care, solidarity and inclusion.
Image | Amy Jane Bedwell