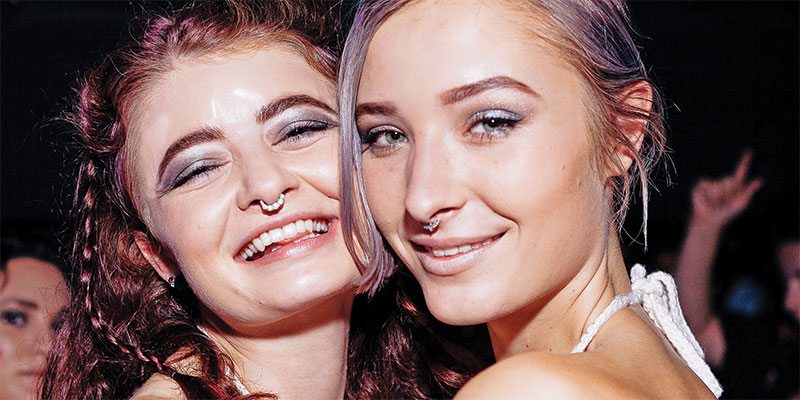 Lick Entertainment, organisers of New Zealand's biggest parties for girls who love girls, is coming back to Auckland this month! express brings you a comprehensive guide to acting the part at the revival of Lick Auckland's most popular party theme, Wentworth vs. Orange is the New Black.
Women who love women, rejoice! Three years running with parties in Auckland, Wellington, and Christchurch – Lick has become a lady loving Kiwi's most adored event. What could be better than mashing it together with two of the most popular prison pussy power programmes that television has to offer?
Whether you are in Litchfield for petty larceny or Wentworth for indecent exposure, Lick Auckland is locking you in with a prison full of beautiful ladies this Saturday 4 June at K' Road's Neck of the Woods. Lights out starts at 10pm, but the prisoners rule this roost so come along and keep this penitentiary party pumping until the guards show up!
Speaking of screws, Lick welcomed a special appearance from the fabulous Wentworth star Robbie Magasiva, better known as Will Jackson last year! This year, inmates will be rewarded with prizes for good behaviour, and DJ's will be spinning like fish who've drunk too much of Poussey's hooch!
ORANGE IS THE NEW BLACK
Beige two piece jump suit with fly grey sweat shirt
Black rubbish bag dress (if you've got bed bugs)
Toy Screw driver wrapped in a condom
A hair appointment booked with Sophia
Literally perfect eyebrows
Big Boo's sass
WENTWORTH
Low maintenance teal track suit
Papier maché shank
A stellar Australian accent
Rub on titty tattoos à la first season Franky
Booking for a conjugal visit
Slazenger sneakers
Get five to life at Lick Auckland's Wentworth vs. Orange is the New Black episode #2 on Saturday 4 June, check out Lick Auckland on Facebook for more information.