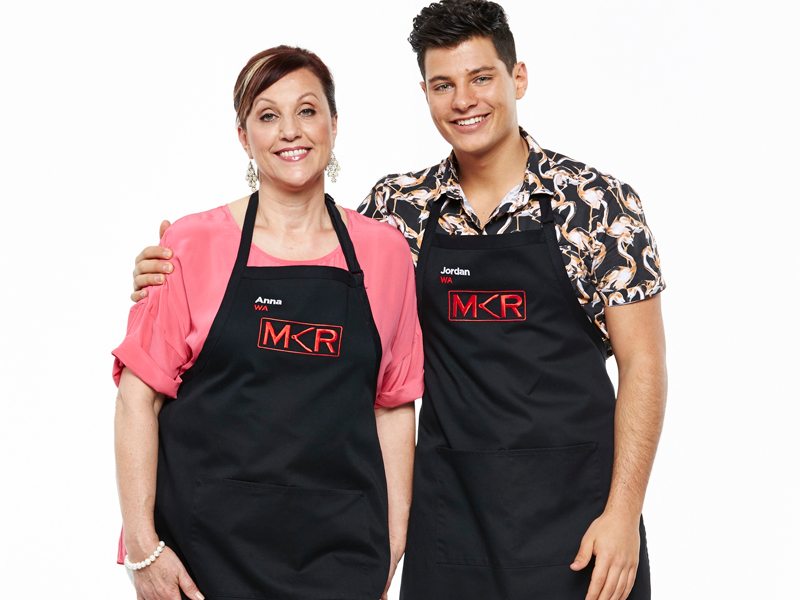 Jordan Bruno is one half of the sizzling mother-and-son duo currently cooking up a storm on New Zealand screens in My Kitchen Rules. Alongside his mother Anna, openly gay foodie Jordan has impressed the judges with his cool, calm, and collected attitude towards cooking and amazing skills in the kitchen.
"It was very important that I was open about my sexuality. I didn't want to hide it" says Jordan in an interview with express. Unlike other previous rainbow contestants such as Luke Hines, Carly Saunders and Tresne Middleton who chose to keep their sexuality a secret during the show, Jordan wanted to use his time in the limelight to "be a role model. I am very proud to be waving the gay flag."
From his home in Perth, WA Jordan is currently campaigning with Gay Marriage Equality to progress equal marriage rights for the GLBT community. His mother and cooking partner Anna continues to support him in all of his endeavours.
The duo will be hitting up the ski fields of Queenstown this August and September for Gay Ski Week QT, with Jordan announced as this year's Australian ambassador. "Gay Ski Week QT is a celebration of people from all backgrounds, all cultures and all groups, coming together to celebrate LGBT rights."
Catch Jordan and Anna on My Kitchen Rules on Sunday at 7pm and Monday-Wednesday at 7.30pm on TV2.