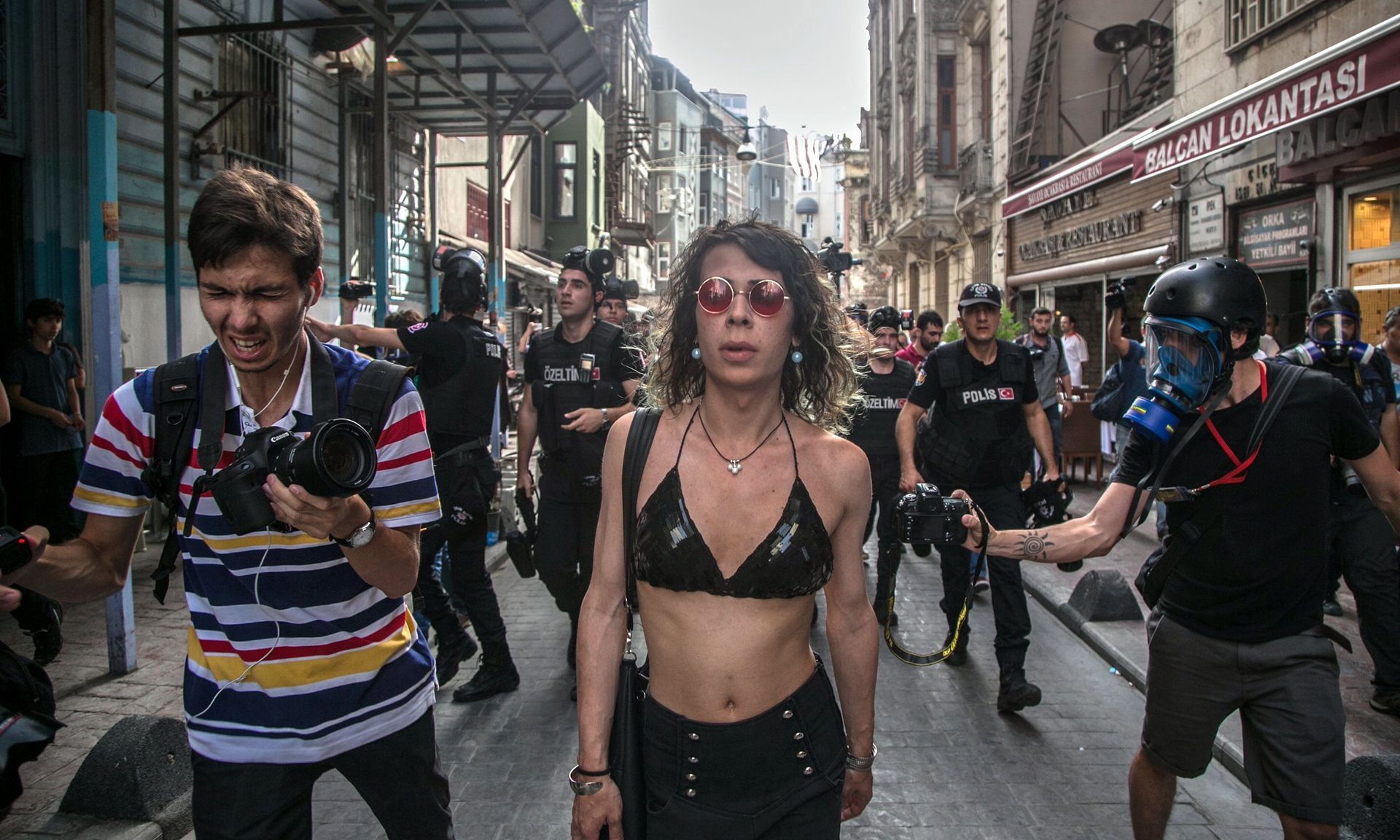 Teargas and rubber pellets have been used by police in Turkey to disperse a GLBT march in Istanbul which had been banned after ultranationalists said "degenerates" could not demonstrate.
Riot police cordoned off Taksim Square to prevent the Trans Pride rally taking place during Ramadan. Authorities had earlier panned transgender and gay pride marches during during Ramadan citing security concerns after warnings against any such events taking place in Turkey.
Ebru Kırancı, a spokeswoman for the Lambdaistanbul LGBTI Solidarity Association, said: "Football fans can rally in this country whenever they want. We were going to do a peaceful activity. [The] holy month of Ramadan is an excuse. If you are going to respect Ramadan, respect us too. The heterosexuals think it's too much for us, only two hours in 365 days."
Istanbul's annual gay pride parade, said to be the biggest event of its kind in the Muslim world, was due to take place on 26 June. Gay pride parades have been held in the city since 2003, attracting tens of thousands of attendees, but last year's march was broken up by police. Although the Turkish republic is constitutionally secular, the vast majority of the population is Muslim.
Homosexuality is not a crime in Turkey, unlike many other majority-Muslim countries, but hostility towards gay people remains widespread.
Image | Gurcan Ozturk/AFP/Getty Images
Source | The Guardian