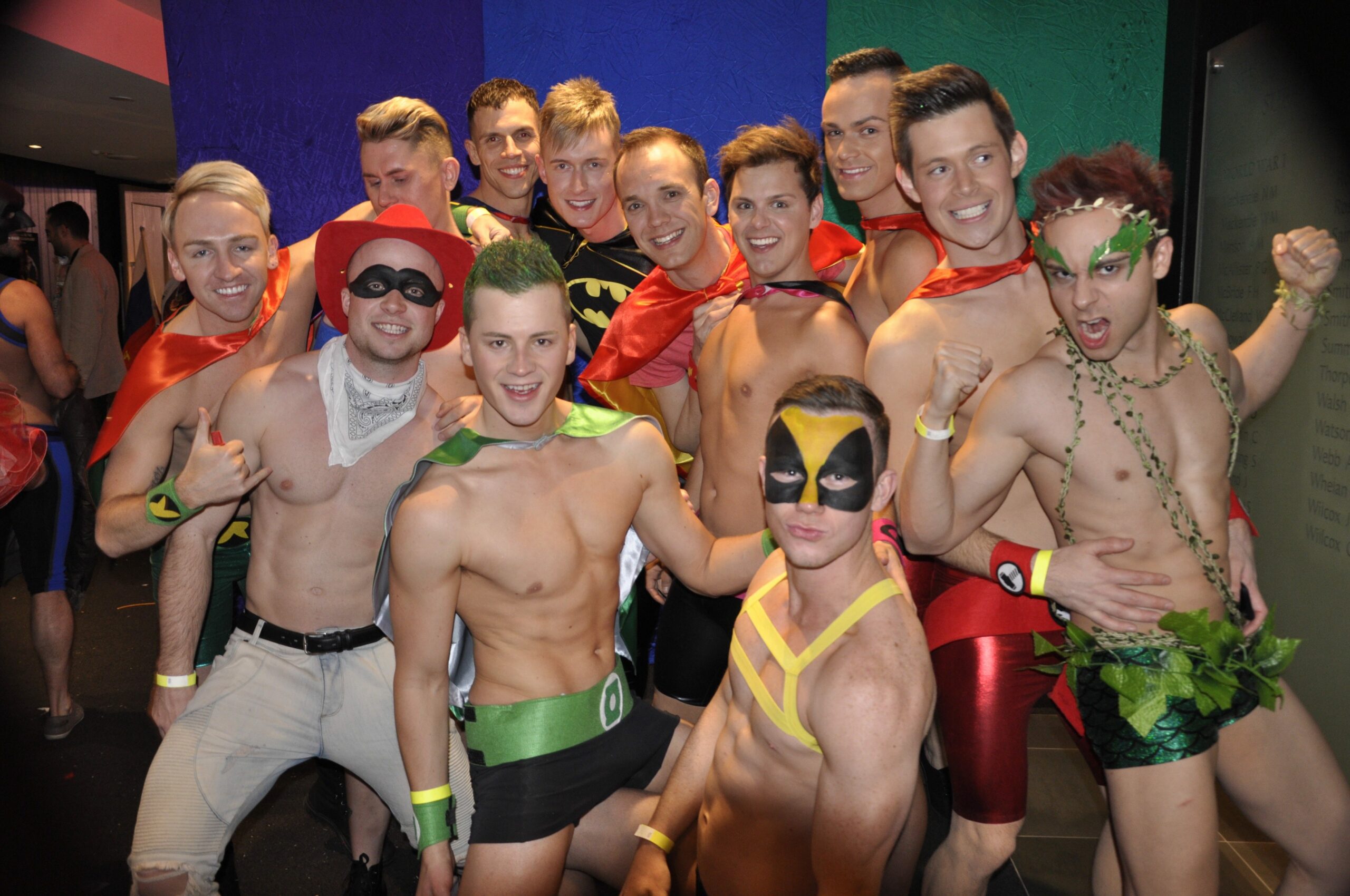 I didn't think the week could get any better – but boy, was I wrong! Everyone and his dog turned out to farewell a beautiful week of community and pride at the GSWQT Heroes and Villains Finale Party!
The night begun with a welcoming atmosphere in the memorial hall lobby before graduating into the decorated main dance floor where it didn't take long for patrons to get in the groove. Shirts were off in seconds, and the wonderful bar staff made sure everyone was having a great time.
The audience was treated to a spectacular performance from the one and only Chris Olwage, showing off his flexibility with a ballet / contemporary few numbers alongside an awesome dance trio.
From then on, nothing could stop the crowd of rocking the dance floor. Wrapping up at 3am, friends farewelled friends and promised to meet again at the next Gay Ski Week QT. God knows express will be there with bells on!
Stay turned for a wrap up of the weekends events with some of GSWQT's most notable guests.