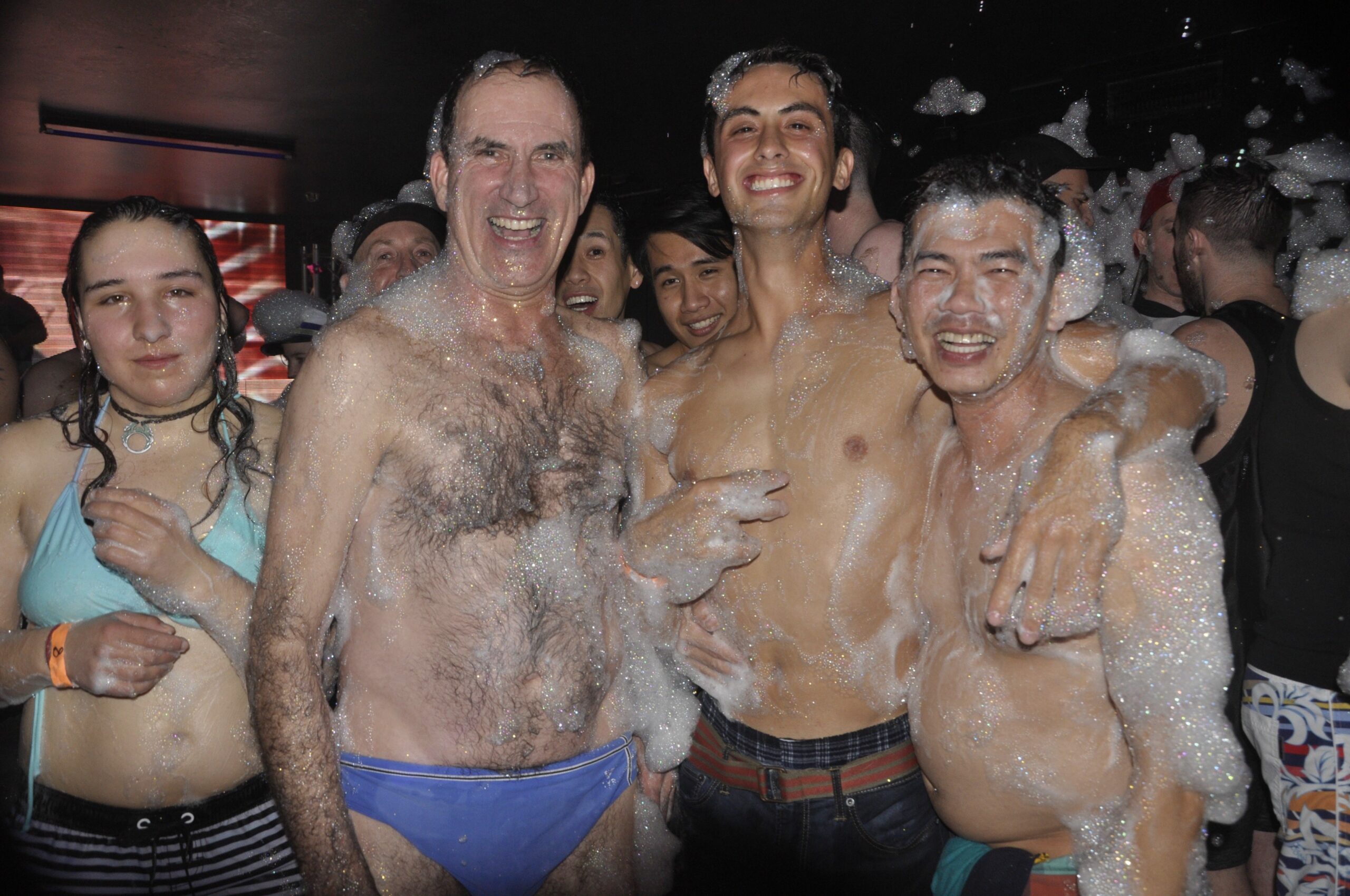 GSWQT: Getting Wet at Desperados Foam Party!
Friday 3 September
Loco Cantina, Queenstown
Photos: Amy Jane Bedwell
Well, the Desperados Foam Party was the wettest I've been in a fair while! Hundreds of fabulous Gay Ski Week QT patrons turned out to get a shot in the face from the massive foam canon inside the stunning Loco Cantina on Shooter Street. Complete with a complimentary drink at the door and a fantastic Photo Booth from the girls at The Amazing Travelling Photo Booth, the crowd was left wanting nothing more.
The evening begun at 7:30pm didn't stop until 4am. People braved the cold Queenstown air dripping wet from the plethora of bubbles clinging to their bodies, warming up in the sea of half naked men and woman pumping the dance floor. Music was a refreshing mix of old and new school tracks and offered something for absolutely everybody.
If you missed out on this one, make sure you are dressed to the nines for the closing party on 4 September: Heroes and Villains presented by Auckland's own Family Bar and Club. Tickets are still available but running out quickly, so head along to www.gayskiweekqt.com to book now!