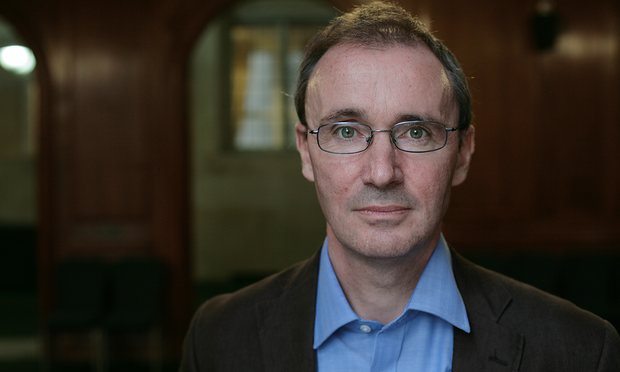 Nicholas Chamberlain has become the first openly gay Church of England bishop after publicly declaring his sexuality and relationships status. 
Following a threat to be outed by a Sunday newspaper, Chamberlain made the announcement, although says that his sexuality has never been an overt secret. "It was not my decision to make a big thing about coming out," he told the Guardian in an exclusive interview. "People know I'm gay, but it's not the first thing I'd say to anyone. Sexuality is part of who I am, but it's my ministry that I want to focus on."
The bishop says that he understanding his coming out will cause "ripples" through the church however bishop of Canterbury Justin Welby has confirmed that he was aware of Chamberlain's sexual orientation and supports the bishop in his endevours.
"I am and have been fully aware of Bishop Nick's long-term, committed relationship. His appointment as bishop of Grantham was made on the basis of his skills and calling to serve the church in the diocese of Lincoln. He lives within the bishops' guidelines and his sexuality is completely irrelevant to his office" says Welby.
Chamberlain is officially adhering to the bishops' guidelines as long as he remains celibate.
The Guardian reported that when the bishop was asked whether other bishops might follow his lead in openly declaring their sexuality, he said: "I really can only speak for myself. If I'm an encouragement to others, that would be great."