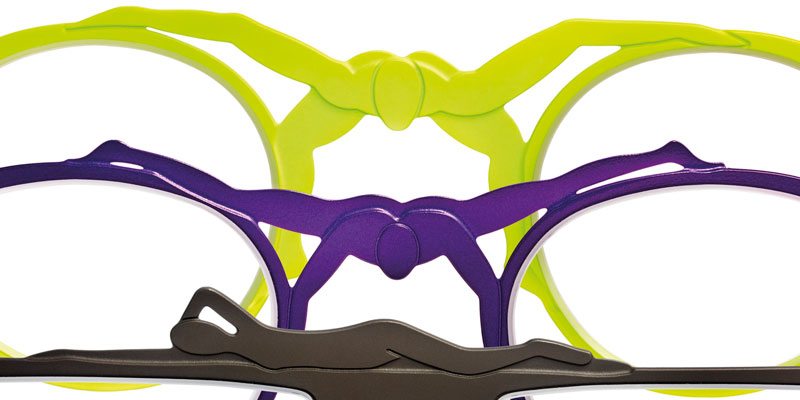 'Matte black, square-framed' would be what an optometrist would tell you if you pressed them for a trend. And when I say pressed, I mean pressed like you against your friends when trying to weave through the masses at Family.
Frankly, optometrists aren't really seeing much in terms of one style out-selling others, and they also aren't seeing much in terms of suppliers overwhelmingly giving them certain shapes or colour. The cat's eye, the geeky square, the circle are all getting equal treatment – not to mention more unconventional shapes.
If anything, you could possibly say that multi-material frames – metal arms with acetate frames, for instance – are becoming more popular; but once again, people are deciding to be more unique with their choices.
Although some people will buy several pairs of prescription eyewear, the majority of people buy only one to last them for a long period of time, so quite a few people are opting to stand out more – hence the uptick in 'wacky' frames. As Naomi Bicheno of Mortimer Hirst puts it, "[there is] a shift to people looking for individuality".
What does this mean for you? Basically, you can't really go wrong so long as you're happy – nothing is off-limits anymore.