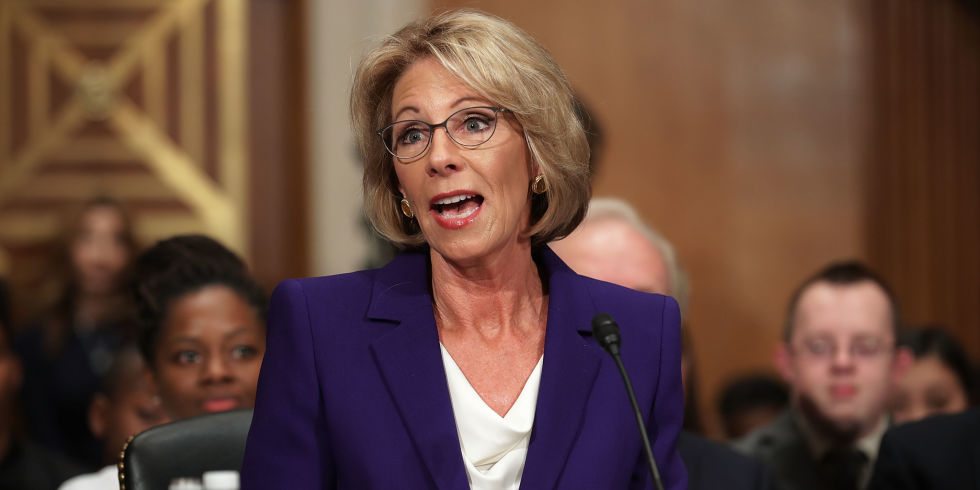 Betsy DeVos has just been confirmed by the US Senate to be the Education Secretary. Senators voted an even 50-50 and required a tiebreaker vote by Vice President Mike Pence, who voted for DeVos's confirmation.
Two Republicans joined the Democrat minority to cause the tie, but failed to get a third to flip.
DeVos has come under fire for her comments during her confirmation hearings, with her approval of presence of guns in schools – in case of grizzly bears – and taking away funding from public education.
DeVos comes from a wealthy family that is known to have donated lots of money to politicians, in addition to anti-LGBT+ groups. Her ideological stances are bad enough, not to mention that if her remarks on letting more positions – like anti-bullying – be decided by states instead of a federal decision.
So much for draining the swamp.