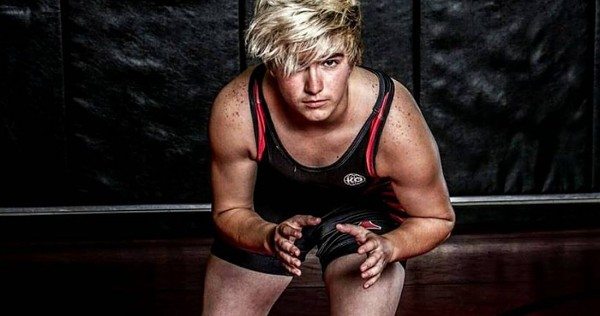 Mack Beggs finished an unbeaten season by taking out the 110-pound Class 6A Region II championship. Except, it was for the female, not male title.
Beggs has been on testosterone therapy for the last year and a half, and identifies as male. However, due to University Interscholastic League's outdated rules, he has to compete in the girls' division.
In addition to all this, Beggs' last two opponents both forfeited to compete against him, possibly due to adult influence. A lawsuit has been filed by a wrestling parent (whose child is in a completely different class to Beggs) to try to have him suspended for steroid use due to it exposing other athletes to "imminent threat of bodily harm".
Beggs has taken to Facebook, saying that he "feel[s] so sick and disgusted by the discrimination not by the kids, [but] the PARENTS AND COACHES" and that he just wants to let the kids wrestle.
Beggs would prefer to wrestle in the boys' division as well, but he will follow the rules.