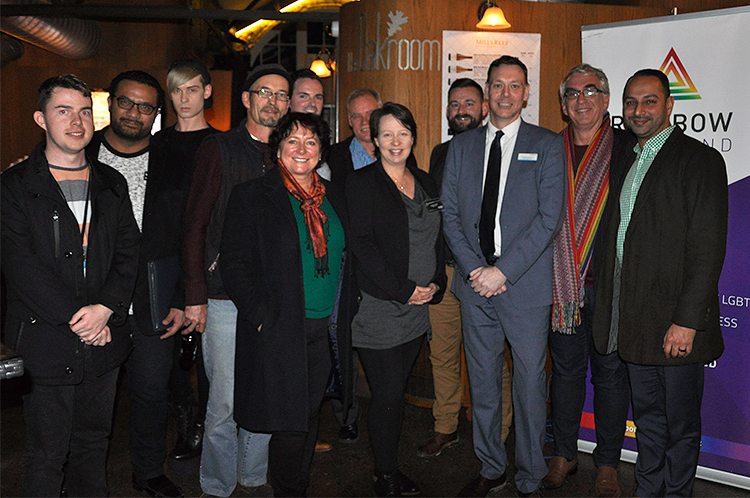 Rainbow Auckland July Mixer
Wednesday 5 July
The Oakroom, 17 Drake St, Auckland
Despite the terrible Auckland weather, there was a great turn out, great speeches and some important awards given out at Rainbow Auckland's AGM and July mixer.
Heather, Sebastian, and Roger received awards for their outstanding service to both the community and to Rainbow Auckland.
Hopefully the weather co-operates a bit more with us next time but we look forward to seeing everyone next month!