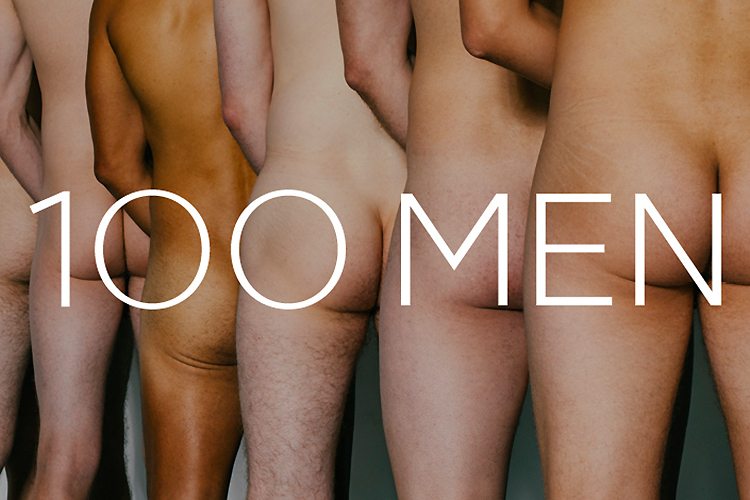 Kiwi filmmaker Paul Oremland talks about his new documentary which reflects on his most memorable shags, but isn't just your standard blow-by-blow recap.
---
I have three big passions in life – sex, films and history. My recent documentary, 100 Men, allows me to combine all three with some surprising results.
The film grew from a list which I started writing on my return to New Zealand after many years in the UK. At first, it was just an attempt to remember many of the wonderful men I had met through sex. And yes, there have been thousands. I started to track some of them down — long lost lovers, bemused one-night-stands and old friends.
Eventually, the list formed the starting point for the documentary which explores a revolution in attitudes to gay people over the last 40 years. Reflecting on how the documentary differs from the original written list, is interesting and goes to the heart of one of the themes of the film — in gaining acceptance, are we in danger of conforming to society's idea of respectability?
I realised early on that being gay meant I was an outsider — at least back then. There wasn't the option of being 'out', especially when it came to politics, most work environments, religion, and even some neighborhoods. Consequently, so many gay people, myself included, gravitated to big cities, created safe spaces to meet with like-minded individuals, and explored lifestyles that worked for us. And for many, this included sex – and lots of it!
I love good sex and for me, it's always been about meeting people, even briefly. This soon opened me to a much wider world than the conservative grey '70s New Zealand I grew up in. Even here, during my earliest forays into parks and toilets, where so many men had their fi rst gay experience, I met people from all walks of life – dancers, lawyers, criminals, gardeners, artists, scaffolders, teachers, soldiers and many more. The need to be secretive or fight prejudice connected us.
Going to the UK widened this world immeasurably. I found myself in SoHo, the red-light district, where my first paid job in films was in a small sex cinema, editing out cum shots before police raids and putting them back when they had gone. I made friends with gangsters, drag queens, and artists — some of these became subjects to film. There were crazy wild times, fantastic adventures and strange intimate moments. Writing the list was a way of recalling some of these – from the wild orgies in country houses to unexpected late-night discussions with politicians.
I couldn't track down many of the wonderful characters from these heady times, so in the documentary they are often just given a number and a title. Some I had to leave out altogether as the documentary started to go in different directions. Not being able to track people down is only one of the reasons that the written list differs from the documentary. Some understandably didn't want to be included: they were shy, or not out. Or they were out, even married, but had good jobs – which meant they didn't want their riotous past on show. Working on the film, which was funded by mainstream institutions and would potentially be seen by the wider public, I certainly found myself censoring some of the raunchier details of the writing.
At the same time, making the documentary became its own journey. As a film, it needed a narrative and I was the only linking factor. I realised I had to personalise it – make it my story, which was hard. I wasn't sure it would work. I'm used to telling other people's stories and enjoy being in control behind the scenes. I don't like being filmed and originally wasn't going to even appear on camera. But as I tracked people down, I realised many of the conversations I was having mirrored my own experience and maybe the story could be crafted into a history of change. I bit the bullet and dove into a biographical tale with as much honesty as I could.
"Though the idea of sex with so many people might be shocking to some, and it's not without its dangers, it's also a story of revelation, hope and comedy".
The film also opens up interesting new subjects for discussion – promiscuity, the role of the internet and whether there is still the need for our own separate spaces and culture. And of course, it also became a love story, which always complicates matters. It's an unusual documentary, but I hope it tells some of our rich history, commemorates some of the wonderful people I've met and asks questions about where we go as a community next.
100 Men screens during the New Zealand International Film Festival in Auckland on 23 July at 6pm, ASB Waterfront Cinema / 1 Aug at 1:45pm, Academy and in Wellington on 9 Aug at 8:30pm, Te Papa / 10 Aug at 1:30pm, Nga Tonga.
Like Paul Oremland on Facebook: facebook.com/PaulOremlandFilmmaker
Like 100 Men on Facebook: facebook.com/100MenMovie