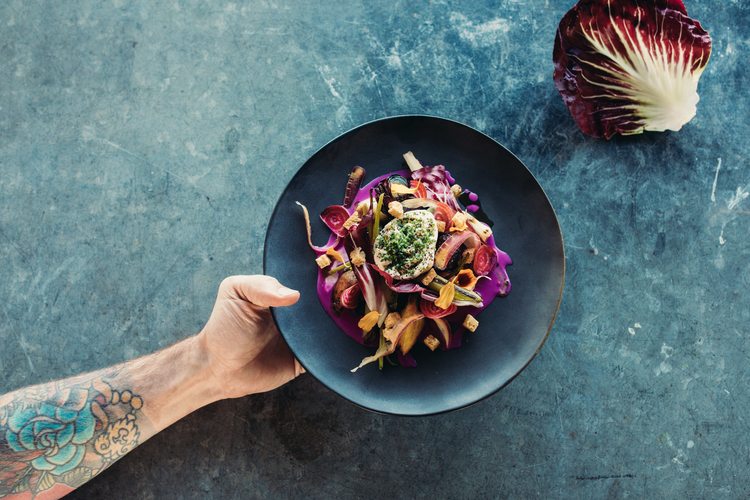 Woodpecker Hill
With a wood infusion in both the decor and the menu of one of Parnell's newest establishments, it's becoming clear what all the fuss is about here at Woodpecker Hill.
With effortless menu options and the BBQ being an obvious kitchen staple in the cooking process, it comes as no surprise that the inside looks like you just stepped inside of a Lumberjack's house –a hot one we hope!
The menu is quite impressive, showing off the smoking skills of none other then Chef Che Barrington, (Moo Chow Chow and The Blue Breeze Inn). With fourteen-hour smoked beef brisket served with pickled papaya, or a coconut-braised beef rib topped with 28 bird's eye chilli as just a few of your menu options, it's very easy to see how this place does so well.If you contact the office and no one is answering we'll be here, perched inside with a glass of red, soaking up good company while enjoying a warm steak and hiding from the weather!
---
Dr Rudi's
Perched in the Viaduct where Kermadec once was, Dr Rudi's is the new cool kid on the block that we all want to be friends with. It has been brought to life by a trio of friends, Andrew 'Red' Roborgh, Callum O'Brien and Kristian Lloydd, who have admittedly been slaves to the hospitality industry at one point or another.
And perhaps that's why this place does so well. The venue caters to all needs. It's the perfect place to meet friends on a Sunday morning for a quick coffee and update on the week's gossip or switch it up and meet the guys for Friday night drinks – sampling one of the many expertly chosen craft beers available on tap. If balls are your thing, head on down to the end of the venue where you will find a two lane bowling alley – free for all customers to use. Nothing like a bit of healthy competition to kick off a weekend.
And the food? Well – where do we start?! Pizza served by the foot, sea-food platters that would give your mum's cooking a run for her money, and a condiment box that will make any Japanese mayo lover weak at the knees. This place had us hook, line and sinker.
---
Headquarters
In a generation that loves two things – eating good food and subtle people watching – Auckland Harbour's newest restaurant has us weak at the knees. Boasting couches, cushions and pretty lights upon arrival, it's hard not to get excited about what Headquarters has to offer.
With a no-fuss menu that offers simple, delicious food without trying to be fancy or overdoing it, it is a welcome change. The menu boasts everything from crowd favourite wood-fired pizza, to the more traditional seafood chowder. This carefully thought-out selection of comfort food induces the feeling of being nestled in the couch as children watching movies.
While enjoying your meal, you can look over the harbour and watch the boats and the day sail by. Definitely add this one to your list of places to go!
---
Chop Chop
With ramen noodles worth killing for, you'd be stupid not to give Chop Chop a try – and if you've already been? Then you know exactly what we are talking about.
Nestled in the heart of Ponsonby Central, we bring you Chop Chop. A classic noodle house where East meets West. Dreamed up as a extension of The Blue Breeze Inn and brought to you by none other than renowned restaurateur Mark Wallbank and chef extraordinaire, Che Barrington. Designed for those that crave a quick, warm meal, Chop Chop has it all.
With a fuss-free menu, it is clear they are used to feeding the masses. Perch yourself on a bar leaner and watch as your meal is prepared right before your eyes. Whether sipping on a cold Asahi or trying one of their many Whisky cocktails, it's hard to feel like you aren't in some quaint Japanese town, hiding away from the cold weather in the city's most popular noodle house.
A perfect haunt to escape the winter blues.
---
Honeybear
The infamous Mark Wallbank-Che Barrington duo strike again, this time, injecting a splash of Southeast Asian cuisine right in Ponsonby Central, with just a hint of neon pink… Serving both lunch and dinner, the menu boasts an impressive range of small and larger options, infused with flavour and sure to satisfy.
If the sound of a 24-hour masala spiced beef, cardamom, calamansi, and tamarind chutney dish isn't enough to make your mouth wet, then you need to check yourself because we're over here salivating!
They also have a great cocktail menu featuring the names of famous Maharajas! So whether you plan on popping out for a quick lunch, or feel like being a chivalrous god and treating someone special to a night out, Honeybear is sure to satisfy.
And if you can't think of anyone to bring? Any one of our staff members would be happy to help!
---
The Lula Inn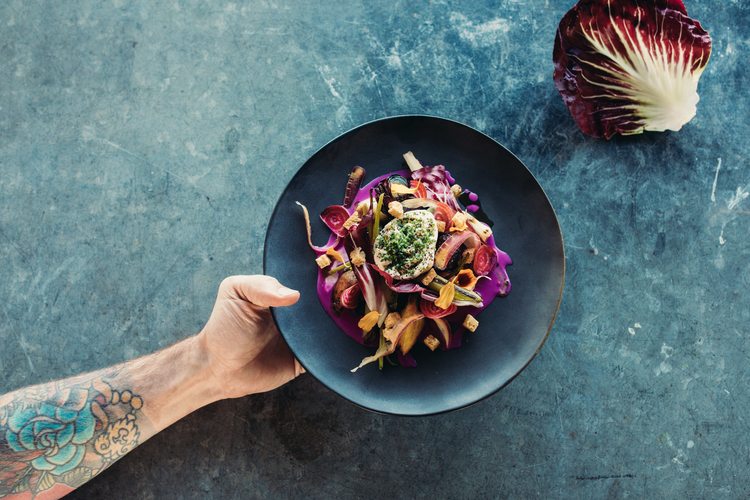 If you're trying to escape the Auckland weather but don't know where to go, pay attention. New South Pacific-inspired bar and eatery The Lula Inn, has hit Auckland's very own Quay Street and boy has it hit hard!
The menu is best described by Head Chef Sam Clark as 'playful kiwi cuisine', incorporating quality New Zealand produce and fresh seafood with a hint of nostalgia, bringing back the classic family meals with a notable Kiwi twist. For any gin lovers out there, the selection of gins found around the world is set to impress, and their star placement in the cocktail menu alongside tropical flavours and vanilla perfectly matches the Pacific-inspired interior. Classic cocktails are still present for the old souls out there, but expect The Lula Inn to throw in their twist.
With the addition of soul and funk artists playing from Thursday to Saturday to get those bodies moving and booties rocking, we are fairly confident this one-of-a-kind eatery will become a new favourite, if not at least a weekly ritual!<