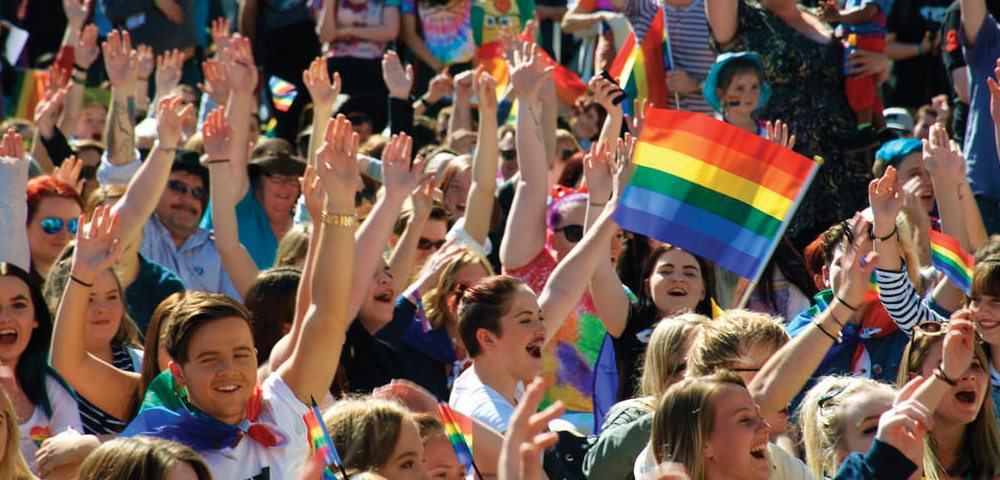 LGBT+ rights were dealt a blow in Israel this week when its high court ruled that same-sex couples do not have an innate legal right to marry.
---
On Thursday morning, justices unanimously ruled against a petition from the Israeli Gay, Lesbian, Bisexual and Transgender Association to recognize marriage equality under the country's Basic Law: Human Dignity and Liberty. The judges felt that to do so would amount to legislating from the bench.
"Essentially, the petitioners are asking from the court to recognize same-sex marriage via legislation, despite the fact that they are not recognized by Israeli law," the judges claimed. "On the matter of recognizing marriage that was not conducted in accordance to the religious law— including same-sex marriage—it was ruled… in the past that it is better that the issue be determined by the legislative branch."
Although the issue of marriage equality was decided by the United States Supreme Court inObergefell v. Hodges, the court noted that the majority of countries who have legalized same-sex unions have done so through the legislature. These include Canada, Spain, Belgium, and The Netherlands.
Most recently, Germany passed marriage equality through a free vote in its parliament.
Although 79 percent of Israelis supported legal recognition for same-sex unions in a recent poll, previous attempts to pass marriage equality through legislation have been unsuccessful. A bill to permit civil partnerships—which was put forward by openly gay MP Nitzan Horowitz—was voted down in 2012.
By effectively punting the issue to parliament, Israel's high court is following in the footsteps of Northern Ireland, where judges made a similar argument against same-sex unions last month.
"It is not difficult to understand how gay men and lesbians, who have suffered discrimination, rejection and exclusion, feel so strongly about the maintenance in Northern Ireland of the barrier to same sex marriage," wrote Justice John O'Hara in an Aug. 16 opinion. "However, the judgment which I have to reach is not based on social policy but on law."
Haaretz, the Israeli and Middle East news publication, noted that Israel's high court likewise "expressed empathy" for marriage petitioners but "refrained from taking a stand on the issue."
Despite widespread support for same-sex marriage, the past few years have been challenging for LGBT+ people in Israel. Numerous Pride parades have been targeted for violence, mostly recently a festival in Beersheba. Two Orthodox men were arrested for provocation, one of whom was carrying a knife. The Pride event, the city's first, was also subjected to terrorist threats.
Six people were stabbed in the Jerusalem Pride parade two years ago by a man who had recently been released from prison for a similar attack committed 10 years prior.