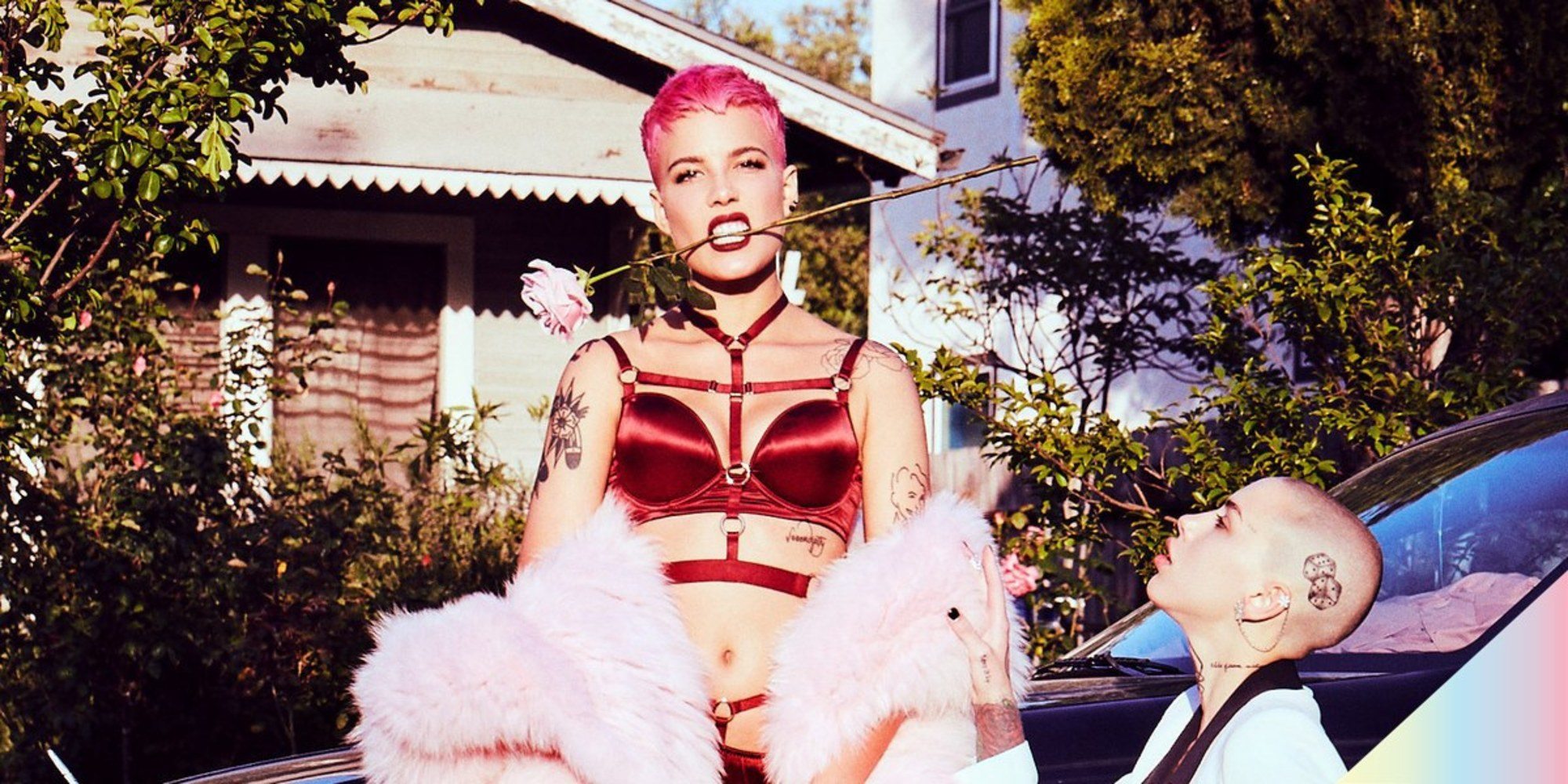 Alternative pop maverick Halsey is heading our way so put aside some of that Christmas present money, tickets go on sale next week.
The Grammy Award-nominated, multi-platform artist has been hailed as "the voice of her generation" and is bringing her take-no-prisoners attitude to our shores as part of her Hopeless Fountain Kingdom tour.
You've no doubt her latest single Bad at Love – it's blowing up right now, currently holding the number eight spot on the Billboard Hot 100.
She famously, and perfectly, shut down a Buzzfeed article which discussed her sexuality and reeked of bi-erasure.
"Sorry I'm not gay enough for you," Tweeted the openly bisexual artist.
Going on to say: "tiresome analysis of my 1 year in the public eye and the ignorance of 8+ years of sexual discovery to determine if I'm truly queer. [And it] is part of a mentality so engrained in the erasure of bisexual "credibility" even within the lgbt community.
"Going so far as to weigh my number of male vs female friends to determine if I'm a "lez bro" or just a big hetero slut.
"You've been an ally and this article just makes me sad. Even in its laughable self awareness of its own stereotyping."
Even the bio on her website is refreshing: "I am Halsey. I will never be anything but honest. I write songs about sex and being sad."
If you haven't heard her cover of Justin Beiber's Love Yourself – not so gently titled "Fuck Yourself", you're probably going to want to – do yourself a favour and take five minutes out of your day to have a listen.
Halsey sold out Maddison Square Garden in just three weeks, so you might want to get in quick if you're keen to head along.
Halsey plays Auckland's Spark Arena on Thursday 19 April. Tickets on sale from 20 December.