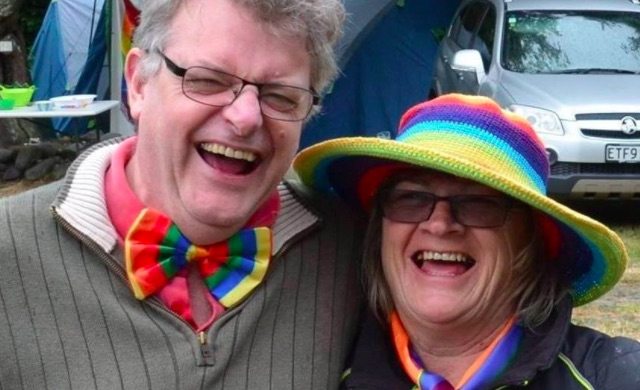 Camp-goers have always crowned queer or gender diverse queens however this year, after 31 years, heterosexual couple Tisha and Ian Klein received the honour.
Working tirelessly behind the scenes, the couple were recognised for their years of service. Tisha has been the official photographer for Vinegar Hill for the past eight years and her husband Ian has been doing electrical and technical work.
Vinegar Hill celebrated 40 years at the Putai Ngahere Reserve however with lower numbers this year following an increase in camp fees and poorly maintained facilities.