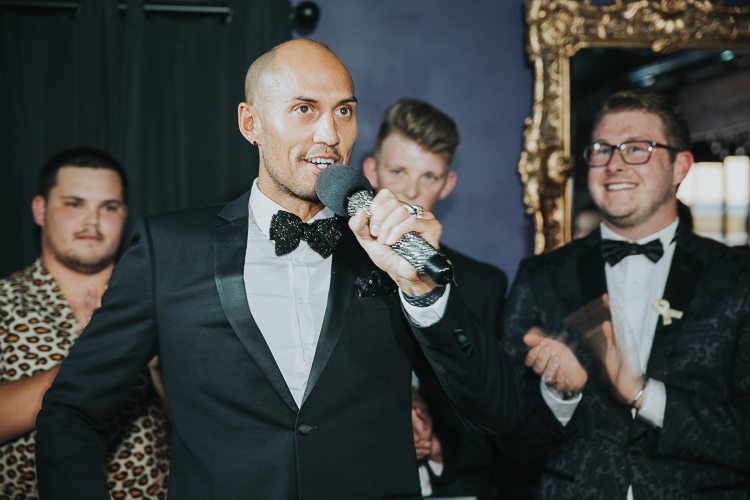 36-year-old Ricky Devine-White, from Blenheim, was announced as the winner of Mr Gay New Zealand 2018 on stage at Caluzzi Bar and Cabaret.
---
"I'm overwhelmed by how much support I've had over the last months which shows there is a huge community out there that want to support the LGBTI+ people and we just need to let them support us," he said following his win.
Devine-White won the most overall points from six different challenges; Online Vote, Online Opinion Piece, One-on-one Interview, LGBTI Knowledge Test, Photoshoot and Public Speaking.
He paid tribute to his husband and mother for being so supportive as he addressed the crowd at Caluzzi.
"It's not easy to put yourself forward and be judged by your peers, and today has been so special," he said.
Devine-White's mum came forward from the crowd and embraced her son on stage after he thanked her.
"My mum is my biggest role model, she has taught me empathy, she has taught me, unconditional love, to give back to people and most of all she taught me to be the best person you can."