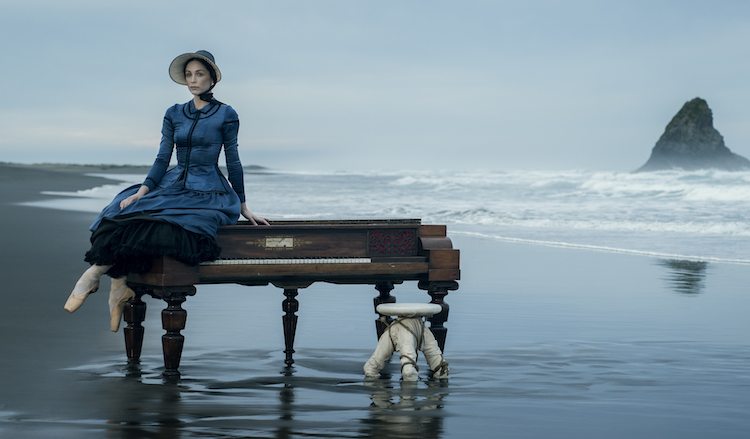 Royal New Zealand Ballet's original adaptation of iconic New Zealand movie, The Piano, leaves Georgette Jackson struggling to admire the new work.
---
My love affair with the Royal New Zealand Ballet (RNZB) began as a young dancer. I attended their workshops at the Wellington School of Dance, and as an adult I have undeniable favourites within their talented pool of artists. So anytime I see their posters, and hear of a new ballet, choreographer or re-work of iconic pieces – I am beyond excited.
So I was shocked that this was the first time I felt let down and confused by the RNZB and their rendition of iconic NZ film 'The Piano'. Unlike the movie, which premiered in 1993 with a rating of R13, there was no mention of 'disturbing scenes' before the show began, nor in the printed programme.
In Act I the scene is set with large screens projecting entrancing waves, crashing down on Karekare, and Moari song floating through the theatre. We meet 'Ada' played by the very talented, Abigail Boyle, and her daughter 'Flora' played by young dancer Hazel Couper. They arrive by boat after a long journey to their new settlement. This is also where Ada, who is mute, will meet her soon to be husband, 'Alistair' played by Paul Matthews.
Mother and daughter are greeted by natives who help them unpack their belongings ashore, including Ada's most beloved possession, her Piano. When Alistair arrives to meet his new bride, he commands that her piano is too bulky and must stay behind. His friend 'George' played by Alex Ferreira, decides to help Ada and buys her beloved piano in exchange for land from Alistair. Land is not the only exchange for George, Alistair and Ada, and no good deed goes unpunished. George asks Ada to teach him to play the piano, and for lessons she can in time, buy her own piano back. But his true aim is to win Ada's heart, as the lessons become more and more about intimacy and less about music.
Act II was dark and brutal. This felt indulgent and unnecessary – particularly in scenes where Alistair forced himself on Ada. Through dance any story can be told, be it violent or sad. Dancers have the most amazing way of showing love or joy with just a twist of their body, and I have watched companies produce such sad and emotion stories without words in such beautiful ways. I was confused as I thought back to RNZB's 'Romeo & Juliet' and how much I loved their spectacular story telling through life and death, such romance and tragedy, so wonderfully told. But this was not one of those times.
At times this ballet felt broken and rushed. I wanted to see more of the corps de ballet, as I felt the choreography didn't do the dancers justice. The set changes, which saw the background videography unfocus and silhouette the removal of props, felt like a far cry from the flawless transitions between grand backgrounds in RNZB's previous ballets. 
Abigail Boyle was stunning as always as Ada, but my favourite and standout performer in this ballet was 'Aunt Morag' played by Kirby Salchow. Her enthusiasm and technical details were perfect.
As an avid lover for New Zealand works and a supporter of local talent, I await with much anticipation for RNZB's National Tour of 'The Nutcracker' set for late 2018.