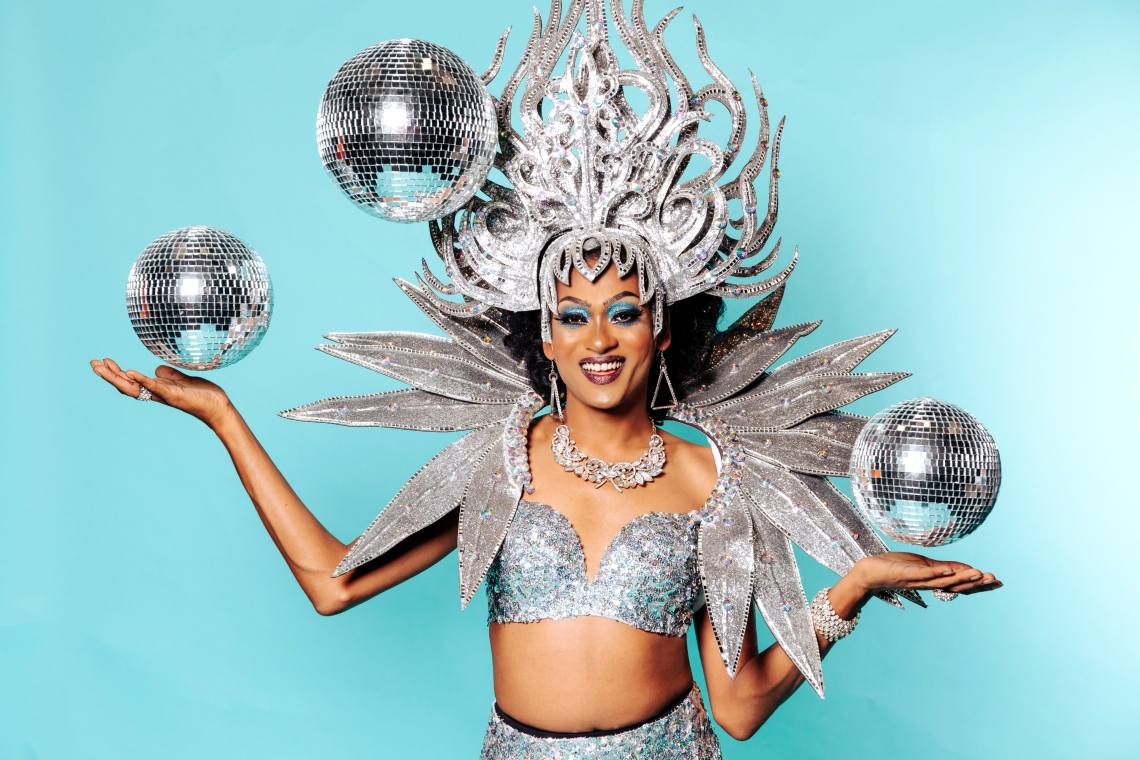 Nine fierce and fabulous drag-stars are out to win the title of the ultimate 'drag-star'!
Medulla Oblongata is 32 years old from Auckland.
Medulla is a full time drag queen and has stared in a short film about her life. Originally from the Maldives, Medulla fled to New Zealand to escape persecution for being gay and lives here in NZ as a refugee.
Tell us about your character? Who are they?
Medulla is very old school glamour with a twist. The classic style of drag is what made me fall in love with the art form and has inspired much of my drag since.
If you could lip-sync battle one person (dead or alive) who would it be and why?
I would love to lip-sync against the Topp Twins. I think they are legendary, but I am fucked if the song is a duet.
Why do you think you've got what it takes to win House of Drag?
I've been in the business for a long time, I've got good makeup, extravagant hair, self-made costumes and talent to boot, and if there's something I can't do, give me 5 minutes on the Internet, and I'll figure it out, so I feel I've got a good chance.
What can't you live without make-up product wise?
Mac Fix+ and Ben Nye Lumière Ultra Bright.
How long does it take you to get ready – going full drag?
Two to three hours… from the shower to stepping out of the door.
If you were going to be famous for a catch-phrase, what would it be?
Medulla420 across all social media, excluding Pornhub.
The first two episodes House of Drag launch today on TVNZ OnDemand, with episodes released weekly at midday.