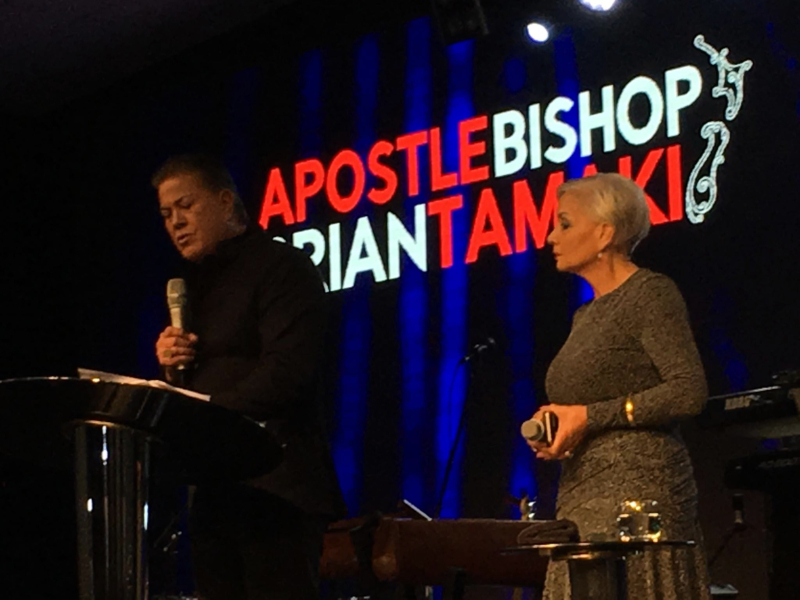 The Destiny Church leader has formally apologised for any past comments that "have caused hurt."
Destiny Church founder Brian Tamaki has tonight told his South Auckland congregation that he is sorry for any past comments that have offended the gay community.
The self-appointed "Apostle Bishop" told his congregation that he had some regrets about his past comments condemning homosexuality and the 2004 "enough is enough" march on Parliament to protest civil unions.
Tamaki made the 'apology' in front of representatives from the LGBT community who were invited on to stage to share their stories and ask for a bridging of the divide between the LGBT community and the church.
The Destiny Church leader says he expected there would be some opposition from other Christians but that "they will just have to deal with it."
He also took aim at the media claiming that some of his past comments were misinterpreted.