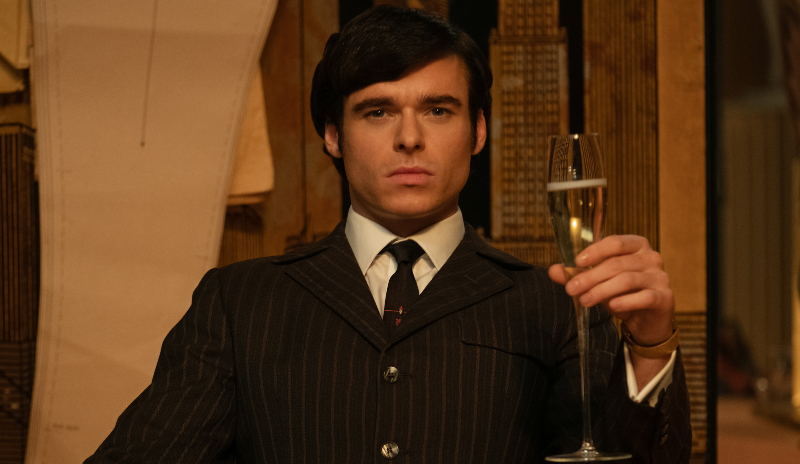 One of the world's hottest stars Richard Madden is in talks with Marvel Studios to join their cast of The Eternals and is the favoured to be the next James Bond, following his record-breaking performance in Bodyguard. He spoke to express about playing John Ried in Rocketman and his ascent to the stars.
Last month Richard Madden sent gossip sites and gay Twitter into a spin when the Daily Mail posted shots of Madden walking with his arm around 13 Reasons Why star Brandon Flynn in LA. Flynn is the ex-boyfriend of Sam Smith (it is reported Smith had recently stopped following Madden on Instagram).
The tabloid stated that Madden and Flynn were roommates and pictured them buying marijuana cigarettes together and beady-eyed fans followed-up by tweeting sightings of Madden walking Flynn's dog, the two going to the theatre together, and taking selfies wearing matching necklaces.
Until now, Madden was presumed to be straight, having been linked to a string of actresses and models, but he is no stranger to playing gay roles, firstly in drama series Sirens and now in Elton John biopic Rocketman, where he plays John's lover and manager John Reid. His part includes a sex scene with co-star Taron Egerton. Egerton told The List, "We went to some places and got quite physical… I've watched it back and I think it looks great."
It was Madden's first role to follow his success in Bodyguard, he tells express he feels inspired to take a role if, "I want to read the script again immediately after I finish it. By the end of the job, I will have read the script 50-60 times, if I don't want to turn back to page one immediately after the first time. I'm probably not going to want to read it again next week or the fifth or the twelfth week of shooting!"
Madden's criteria has worked well for him so far. In 2011 he landed his breakthrough role in Game of Thrones as Rob Stark. The most successful TV show of the new millennium, in another interview he has complained about his paycheque, in our interview he praises the close relationships he formed with Maisie Williams, Sophie Turner, Gwendoline Kristie and Kit Harrington, tell us he still see a lot of them.
Thrones' success, lead Madden to be cast as David Budd, the lead role in British thriller Bodyguard, for which he won Best Actor at the Golden Globes. The series scored the highest TV ratings on record in the UK and put Madden at the top of the list of potential actors in line to replace Daniel Craig as James Bond. Prior to Bodyguard's success, Madden has said the show's 'gruelling' filming schedule and pressure of being in the lead role had made him want to quit acting.
"It was six months of 15-hours a day, six days a week, filming at night in the cold in London when the camera was always on you and you don't get any break from it. It took a toll on my life. You don't see your friends and family. You're so physically and emotionally exhausted… It's not a comedy. You're not having gags every day. It really wears you down." He tells us.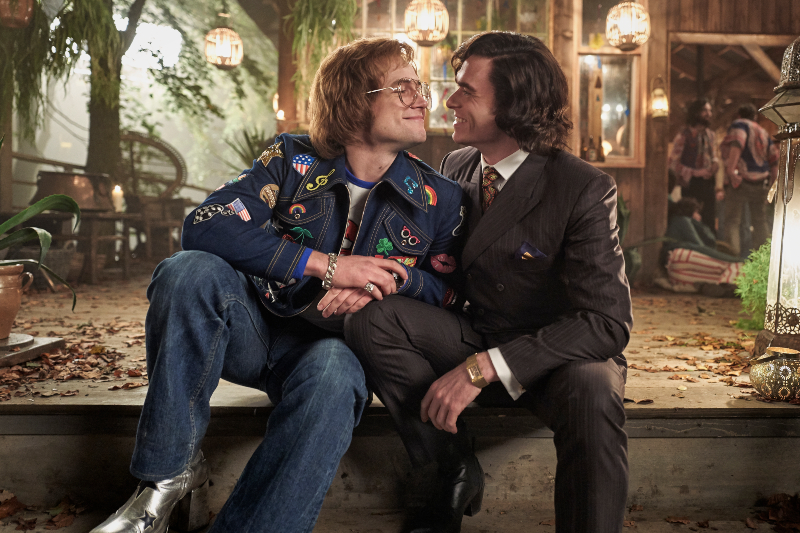 "Then you pick yourself up a bit and you see the show back and you think, well actually the work we put in paid off… There's nothing worse than putting in so much effort and someone gives it 2 stars [out of 5] and you think, 'I nearly died shooting that.'
You have to think, is it worth it and annoyingly with that one – it was," he laughs.
He has even come around to the idea of filming a second series. Coyly admitting, "we're talking about it."
Madden clearly found taking the lead role in Bodyguard to be huge pressure and feels compassion for Rocketman co-star Taron Egerton who takes on the mammoth role of Elton John.
"It's all on his shoulders and it's a huge responsibility because Elton's still alive." He sympathises.
"It's Taron's film – he's on set every day, he sets the tone of what the set is every day – on top of playing this huge part and trying to do it justice.
"That's why it's nice to do this role and be supporting him and look after someone, especially after working on Bodyguard and knowing what your number one needs because you've been there… we grew very close on the job so there's just a real friendship there which is important."
Madden tells us he first became interested in the project when he met director Dexter Fletcher (Bohemian Rhapsody) for lunch and he played him a recording of Egerton singing Rocket Man. "it took my breath away and I thought 'okay this is something important to do.'" He says.
The film focuses on Elton's life from boy to man. Getting signed to a record label and transforming from Reginald Dwight to Elton John, "and all the good and bad things that happen throughout that."
Madden admits his character is the 'villain' of the piece. Despite being lovers for five years and maintaining a professional relationship until 1998, the relationship between John and Reid soured and in 2000 an out of court settlement saw Reid pay John 3.4 million pounds after John claimed he had been caught with, "his fingers in the till."
To research the role Madden says he had to rely on talking to people who knew Reid and worked with him.
"That became really interesting because everyone I spoke to had such different stories. Some people who tell you he was the most generous, funny man – the guy you want for a night out; others would tell you he was one of the most hateful people you could ever meet… I had to piece together what elements would be useful for what scenes." Madden explains.
He's not the only actor to have tackled the character of John Reid recently. His Game of Thrones co-star Aidan Gillen recently played him in Bohemian Rhapsody. At the time of our interview, Madden had not seen either Rhapsody or Rocketman but said, "I will be keen to see if we had any of the same instincts when researching this character."
Although Bohemian Rhapsody is credited to 'cancelled' director Bryan Singer, most of the finished product was directed by Dexter Fletcher who is also directing Rocketman. Madden understands this will naturally lead to comparisons but does not think there should be any competition, "because they are very different films and their style is so different. With these abstract stylised sequences, at times Rocketman is like Moulin Rouge on acid!" he says. Sounds like one hell of a trip!
Rocketman is in cinemas now.